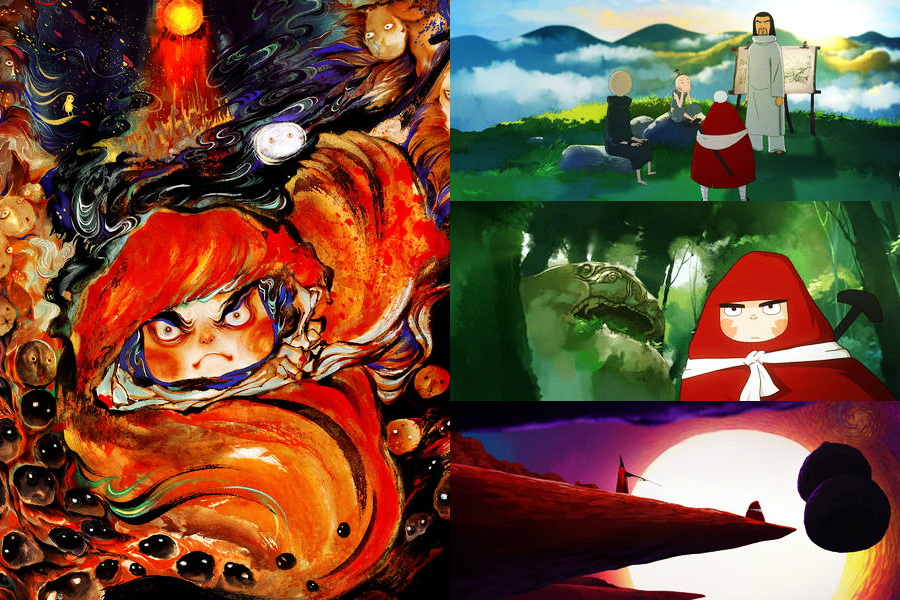 Nice Boat Animation, producer of Dahufa, which won the Best Animation Feature category at the 2017 Golden Horse Awards, expects to see its revenue double this year, said a company executive.
The Tianjin-based company has experienced six years of losses since it was established in 2012 and only Dahufa helped it survive and achieve a revenue of 87 million yuan ($13.7 million) last year. Market insiders have suggested that if the film had not been released at the same time as the blockbuster Wolf Warrior 2, the figure could have topped 100 million yuan.
"Looking back, the thorny road of the past six years reflects the experiences of domestic cartoon producers as many of them have disappeared or seen sluggish development amid cutthroat competition," said Shang You, CEO and founder of Nice Boat.
Shang said that the success of Dahufa and two other Chinese cartoons - King of Heroes and Big Fish & Begonia - last year, didn't indicate that Chinese cartoons were experiencing a revival and he is not as upbeat as some commentators.
Currently, most Chinese cartoon producers are following two paths: as outsource service providers or independent product developers.
Companies that select the second path face challenges in rivaling the technological prowess and production of scale of competitors, he said.
Nice Boat has followed the second path since its inception.
To become an independent producer with original creative products is never easy for cartoon makers, because "currently, Japanese cartoon producers outstrip their Chinese counterparts, and many leading blockbuster cartoons to hit the Chinese market are made by Japanese firms rather than the Chinese," he said.
The production costs of Japanese companies are surging. One minute can cost 100,000-300,000 yuan and "some companies hike their prices to 1 million yuan a minute when they carry out medium-term projects," he said.
They are taking the lion's share of the Chinese cartoon market, he added.
The sector is projected to see revenue hit 15 billion yuan annually in the next five years in China, according to a white paper released by a research unit under the Ministry of Culture last year.
To help his firm upgrade to be able to tackle future challenges, Shang said Nice Boat is looking at the business models of Japanese companies.
"The Japanese ones are adjusting their business structures. This year - like Darling in the Franxx, breaking their reliance on cinema, DVD and books - many Japanese cartoon makers are devoted to derivatives offline."
Echoing Shang, Li Zibiao, an official from the Sino-Singapore Tianjin Eco-City, where more than 800 cartoon and cultural creativity firms are located, said sluggish cartoon firms are advised to employ restructuring strategies such as transforming to esports games and convergence of cultural industries."
Wang Ying, former general manager of CCTV Animation, said Chinese cartoons are facing strong challenges in terms of translation and helping foreigners learn about and understand Chinese culture.