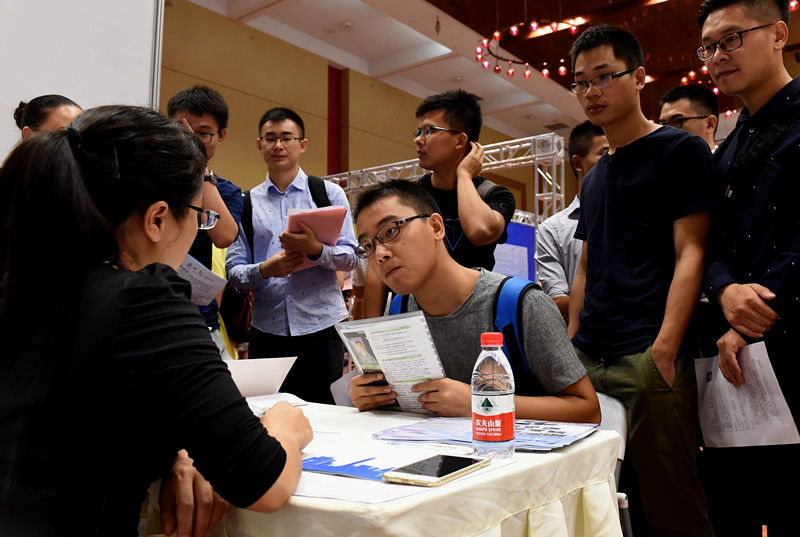 Mass entrepreneurship and innovation have become major sources for new employment, contributing more than one-quarter of jobs for the whole society, according to data from a report published by the State Information Center on Wednesday in Beijing.
The center published on Wednesday a book combined with various reports with big data on social development in the past 40 years.
In the fourth quarter of 2017, new companies provided more than one-quarter of the new jobs, which means 26.57 positions out of every 100 were offered by new companies, according to one of the reports focusing on jobs.
Among new startups, those in the service industry have provided 96.7 percent of the new jobs.
"Under the rapid development of the internet, the forms of service in the industry have increased greatly, which has boosted new kinds of jobs," said the report.
The report mentioned that college graduates and private entrepreneurs are the main force behind mass entrepreneurship, as well as overseas students who came back to China to start companies.