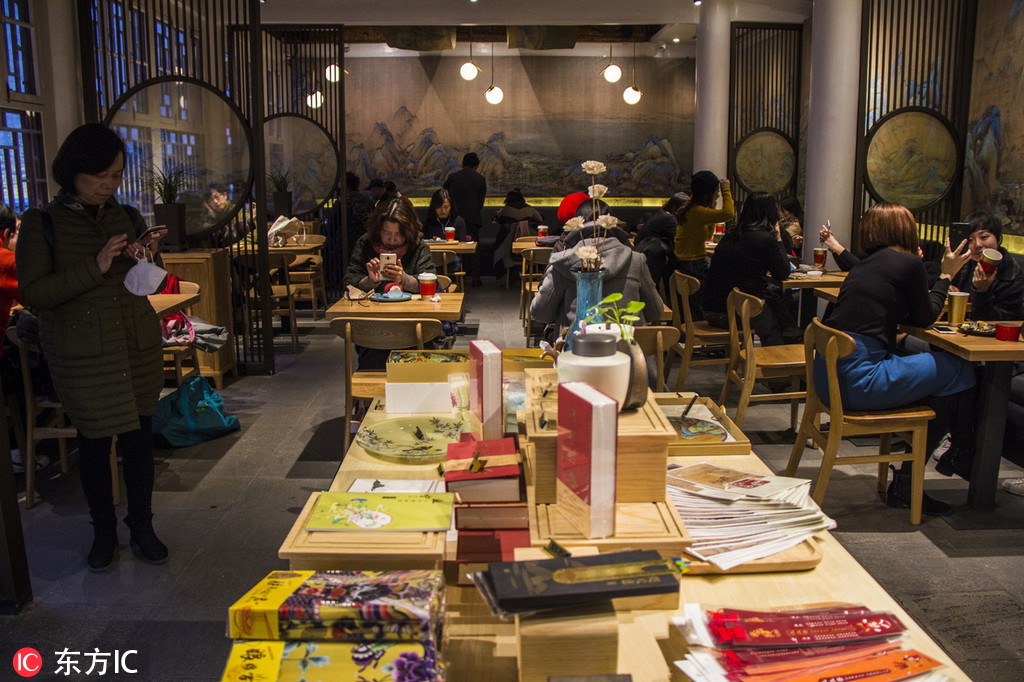 The Palace Museum in Beijing opened a coffee shop named Corner Tower Cafe on Dec 1, attracting visitors to enjoy the drinks with "royal" flavor.
The outlet can serve more than 30 kinds of drinks, including coffee and tea, to 40 customers at the same time.
The drinks are named after some emperors such as "Kangxi's Favorite Hot Chocolate". The Kangxi Emperor was the fourth ruler of the Qing Dynasty (1644-1911).
The visitors can enter the cafe without purchasing the tickets to the museum. The opening hours are from 8 am to 7 pm.