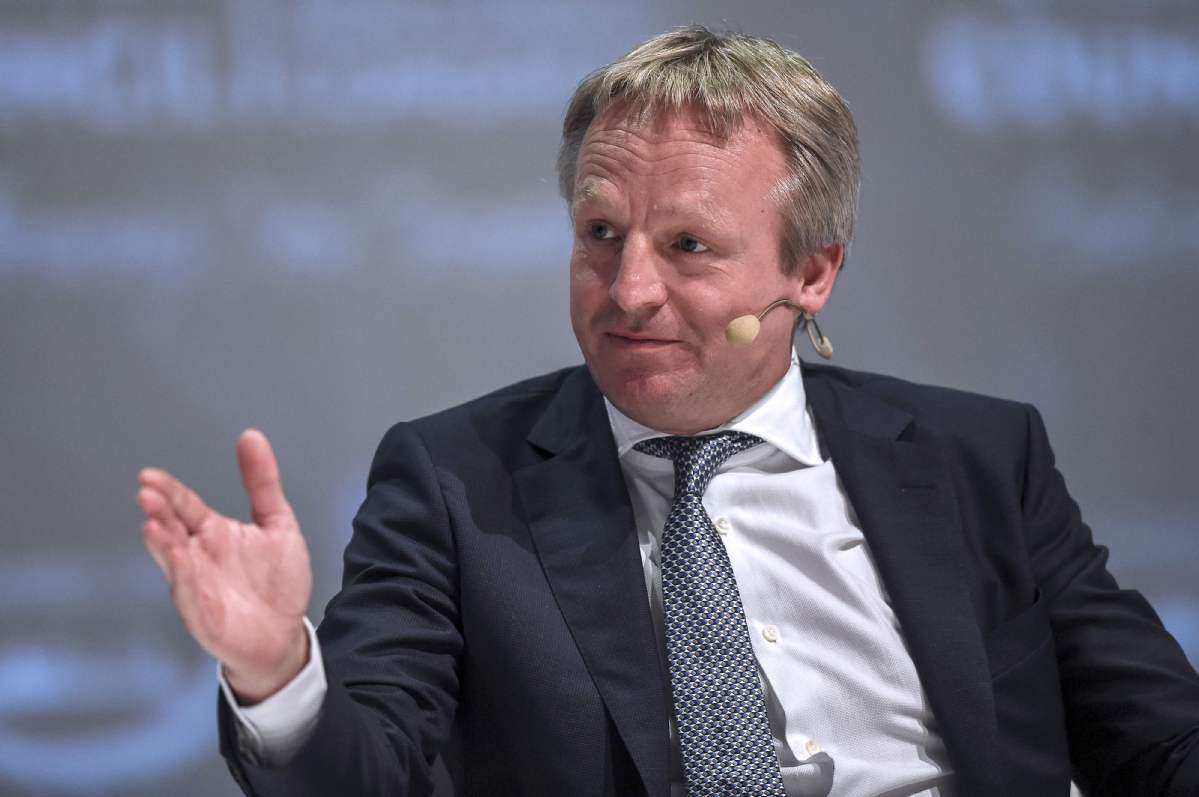 Maarten Wetselaar leads Shell's efforts toward two-way energy ties with domestic companies
Maarten Wetselaar, Shell's director for integrated gas and new energies, loves sports so much he believes there are clear parallels between sports and the energy sector.
The gas industry, he believes, would benefit by drawing lessons from athletes. Both sports and the energy sector need the right conditions to excel, and both need to commit to a lifetime of self-improvement if they want to win, he said.
"If you do not improve, the competition will overtake you in both sectors, because the competition will always improve."
To better compete in the Chinese gas market, which energy research and consultancy company Wood Mackenzie forecast will be as large as the European gas market within the next 10 years, Shell's new energy business team has been exploring opportunities, Wetselaar said.
Potential investment avenues, and areas where Shell's new technology could be introduced are in focus, he said.
"Many global energy companies compete on one hand, and collaborate on the other hand," he said.
"Shell, which has been partnering with Chinese national oil companies in and outside of China, brings secure supplies of energy from countries and regions around the globe to China, while also partnering with Chinese companies to take their products and services in design, and engineering, to our projects overseas."
After joining Shell in 1995, Wetselaar held a variety of financial, commercial and general management roles in downstream and trading businesses in Europe, Brazil and Ghana.
He became the director of integrated gas and new energies and a member of the executive committee of Royal Dutch Shell in 2015. He is responsible for Shell's integrated gas business, including the industry-leading liquefied natural gas and gas-to-liquids positions.
China's push to clean up the environment is creating a huge renewable energy market, tempting global giants of the energy industry including Shell.
Believing that natural gas will be an essential part of the future energy mix as the world moves to a lowcarbon future, Wetselaar vowed to lead Shell toward a larger share of the market.
"China is in a new era and Chinese people need a higher quality of life, which also requires a higher quality energy system, and that basically means less coal and more natural gas and more renewable (energy) in the mix," he said.
Wetselaar said there had been tremendous stimulation in the Chinese energy fields with the idea of transitioning to a cleaner system, with coal being phased out, and other forms of energy coming in.
China is making the single biggest contribution to retiring coal with a phenomenal reduction of coal in the energy mix. This is a result of very deliberate government policies, he said.
"China is only at the beginning of the journey of increased gas which we think will at least double if not triple in the next 10-15 years. Right now the percentage of natural gas in China's energy mix is still relatively small (6.6 percent in 2017) compared to some of the more advanced economies (ranging from 22 percent to 67 percent)," he said.
Wetselaar said Shell will continue to expand the capacity of natural gas in the Changbei project in Shaanxi province to better support the country's growing energy needs, in cooperation with China National Petroleum Corp, the onshore gas field that will provide gas to Beijing and its neighboring region.
"China needs more energy for its economic development and Shell brings secure supplies of energy from countries and regions around the globe to China. We and our Chinese partners complement each other with different strengths and attributes."
According to Wetselaar, the company not only supplies China with gas developed and liquefied by its own joint ventures but also provides additional LNG sourced through its global resources and trading advantages.