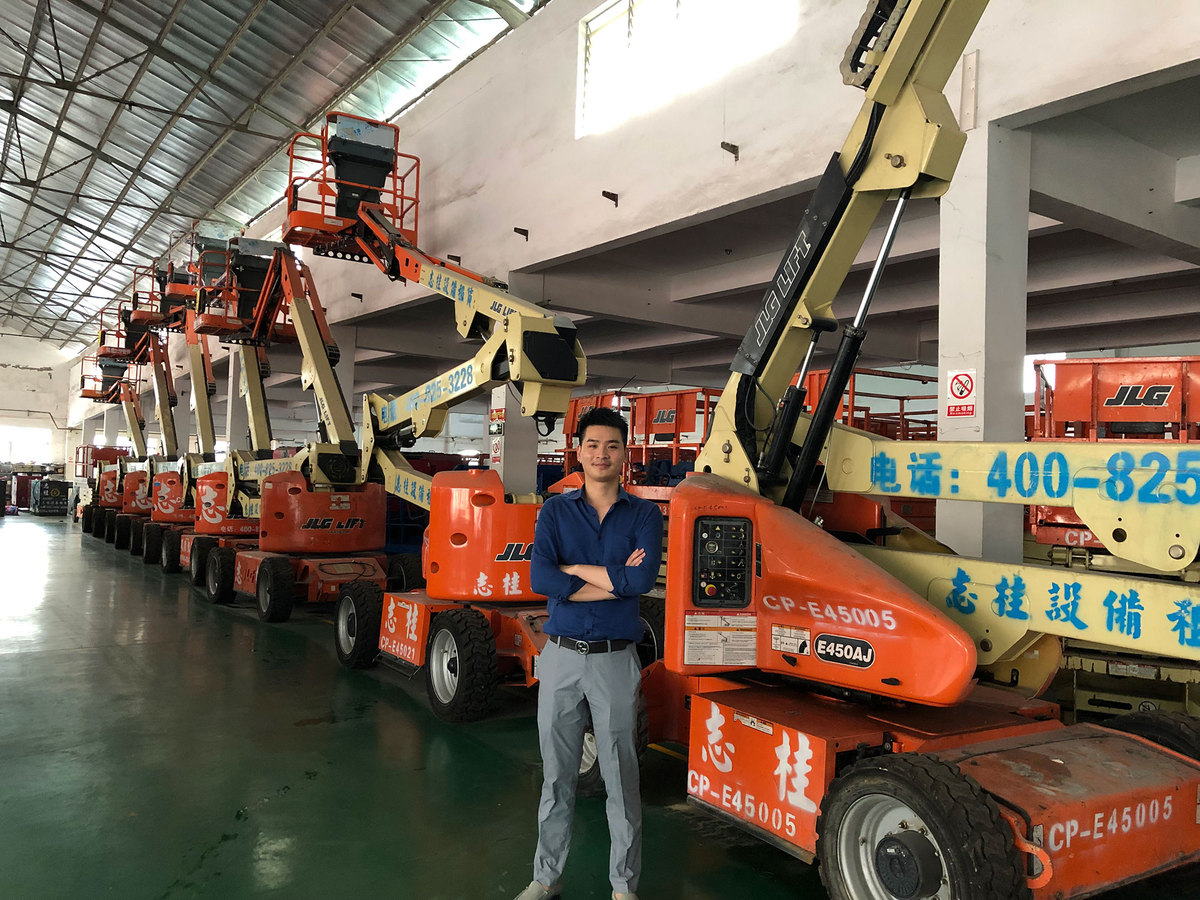 Jason Kok began his start-up business in Nansha district of Guangzhou, in the heart of the Guangdong-Hong Kong-Macao Greater Bay Area, in late 2015. After his success, he is willing to help other young people from Hong Kong explore this promising market.
Since the beginning of 2016, Kok's company — the CS Equipment Rental Co Ltd — has participated in several large infrastructure projects in the Greater Bay Area, offering rental services for mechanical equipment such as hydraulic aerial cages, diesel air compressors and diesel generators.
"We are one of the constructors of the Greater Bay Area, as well as the people benefiting from the construction of the bay area," said Kok, who was born in the late 1980s.
Like Kok, a growing number of young investors including those from Hong Kong have been coming to Guangdong in recent years, starting their businesses in the Greater Bay Area.
Kok's father, a native of the Guangdong provincial capital of Guangzhou, moved to Hong Kong in 1979 for business.
"I frequently came back to Guangzhou with my family in the past – the tremendous changes in the city have impressed me a lot. So I decided to start up my business in my hometown," said Kok, who is founder and general manager.
Nansha Bridge, which began construction in late 2013, connects the Nansha district of Guangzhou and Shatian town of Dongguan, with a cross-sea length of 12.89 kilometers.
"Like Nansha Bridge, there are many infrastructure projects being constructed in the Greater Bay Area offering huge opportunities for equipment rental business," Kok said.
The equipment rental industry, with a history of more than 20 years in the global market, was introduced to the Chinese mainland only several years ago.
"Mechanical operation is of great importance to reducing human resource and production costs. So there is huge market potential in the Greater Bay Area," said Kok, adding his company's revenues have steadily increased over the last three years.
Kok hopes to help more young people from Hong Kong start up their business in the Greater Bay Area.
"More preferential policies are needed to encourage young people from HK and Macao to participate in the development of the Greater Bay Area," he said.
According to Kok, the company is planning to expand its production facilities in the near future.
"We will have some spaces for innovative projects for young people from HK and Macao," he said.