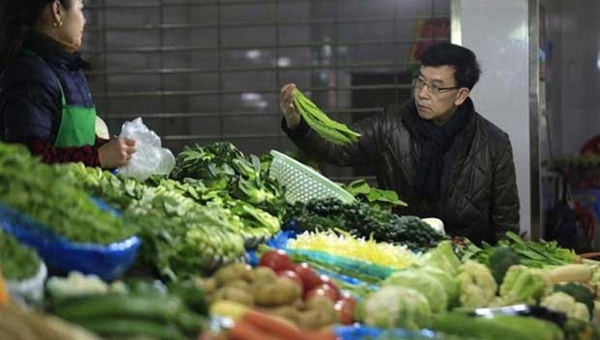 China's consumer and factory inflation was warmer than expected in January, driven by holiday effects.

The Consumer Price Index, a main gauge of inflation, rose 2.5 percent in January, the fastest year-on-year increase since May 2014, data with the National Bureau of Statistics showed yesterday.
It was higher than December's 2.1 percent and market expectations of 2.4 percent, according to a Reuters poll.
The Producer Price Index, which measures costs for goods at the factory gate, surged by 6.9 percent, the most since August 2011.
The gain was higher than a 5.5 percent rise in December and market estimates of 6.3 percent.
Sheng Guoying, a bureau analyst, attributed both increases to a low base last year, with the Lunar New Year further driving up consumer prices.
Food prices added 2.7 percent year on year in January, higher than the 2.4 percent gain in December because of the holiday effect, Sheng said.
More travelers during the holiday season also caused transport and tourist prices to rise.
On a month-on-month basis, PPI rose 0.8 percent, slower than December's 1.6 percent, the first slowdown in five months.
"China's headline inflation data for January came in stronger than expected due to the Lunar New Year and base effects," the Australia and New Zealand Banking Group said in a note yesterday. "However, on a month-on-month basis, PPI growth moderated in January, suggesting the inflation momentum may not be as strong at first glance."
The ANZ said inflationary pressure was still strong in the raw material and upstream sectors and has not spilled over to the consumer end.
"We think the People's Bank of China has gradually shifted to a tightening bias, although we do not expect any aggressive tightening as inflation is still under control," its note said.
The PBOC in the past weeks raised interest rates in some of its lending facilities and open market operations to control risks from rapid credit growth, signaling a tighter policy stance on risk control.
Earlier data showed China's economic momentum continued to strengthen at the start of the year.
Manufacturing activity expanded in January for six consecutive months and foreign trade surged nearly 20 percent year on year, beating market expectations.