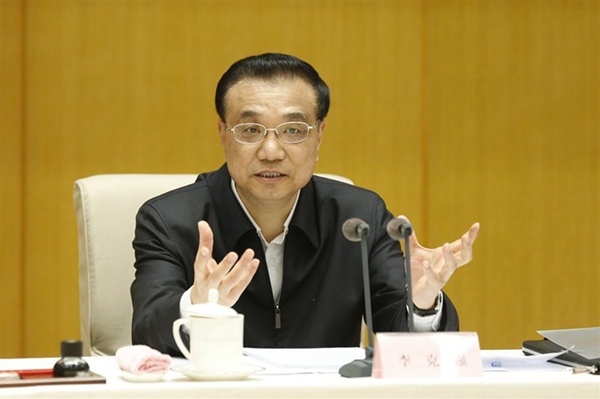 China will take new tax cut measures to spur corporate dynamism and competitiveness, as tailored measures were approved at the State Council executive meeting presided over by Premier Li Keqiang yesterday.

Some piloting taxation incentives will be applied to more areas, while the country's value-added tax reform will be consolidated.
This is the first batch of tax incentives issued after this year's parliamentary and political advisory sessions, so they must be timely and effectively implemented, Li said.
Tax burden on businesses will be further eased by around 350 billion yuan (US$51 billion), a goal set forth in this year's government work report in March. The government will further streamline tax structure as well as creating a flatter and more transparent taxation regime.
This was further emphasized when Li met the press on March 15, when he said the country will strive to reduce taxes and charges by a total of 1 trillion yuan this year.
Yesterday's meeting decided to implement new tax cut measures.
First, the country's nationwide VAT reform will proceed with a flatter structure. Starting from July 1, four VAT brackets will be streamlined into three, with tax rates of 17 percent, 11 percent and 6 percent targeting different products.
Second, tax cut incentives for small enterprises with limited profits will apply to a wider range from January 2017 to December 2019. Business with profits under 500,000 yuan, instead of the previous 300,000 yuan, will be made eligible for the tax preference.
Third, the proportion of pre-tax deduction for innovation-based tech firms will be further expanded from 50 present of R&D cost to 75 percent from 2017 to 2019.
Fourth, tax incentives currently given to venture capital firms will expand to their investment in fledgling high-tech companies from this year in eight regions including Beijing, Tianjin and Shanghai, as well as in Suzhou Industrial Park.
Fifth, further tax cuts for commercial health insurance will be applied nationwide, with an upper limit of 2,400 yuan to be deducted per person.
It was also decided during the meeting to give a three-year extension for a package of tax cut policies, due to expire in 2016.
China's efforts in easing financial burdens for businesses are paying off, as figures from the National Bureau of Statistics on Monday showed that China's GDP grew 6.9 percent in the first quarter, with investment picking up and retail sales rebounding.
"We must cut non-tax charges along with the tax cut efforts in order to reduce the burden on enterprises and raise their competitiveness. The government is responsible for creating a sound environment to achieve the goals," Li said.