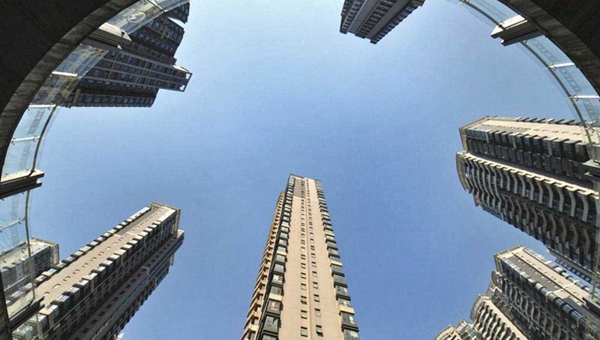 SALES of new residential properties fell in Shanghai last week despite record supply, with medium- to low-end apartments being most sought after.

The area of new homes sold, excluding government-subsidized affordable housing, plunged 42.7 percent to 138,000 square meters during the seven days to Sunday, Shanghai Centaline Property Consultants Co said yesterday.
New homes cost an average 45,160 yuan (US$6,623) per square meter, a week-over-week decrease of 6.2 percent.
New homes in outlying areas attracted the most buyers. Nanhui in Pudong New Area led weekly transactions with 38,000 square meters, a rise of 11.8 percent from the previous week.
Jiading and Qingpu districts recorded 21,000 square meters and 17,000 square meters respectively, Centaline said.
A residential development in Lingang port area recorded sales of 196 apartments at an average price of 29,373 yuan a square meter.
"Average daily transaction volume of less than 20,000 square meters during the weekend period was somewhat equivalent to the low level we would usually see during the Spring Festival holiday, indicating truly sluggish momentum that could be even worsened by hot weather," said Lu Wenxi, senior manager of research at Shanghai Centaline.
"On the other hand, a significant rebound in new home supply during the same period should reflect ever-growing pressure that some real estate developers have been facing to unload inventories and replenish cash as tightening policies, which have remained strictly enforced for quite a long period of time, dampen buyers' home purchase interest."
About 318,000 square meters of new residential properties across 10 projects were released to the city, a week-over-week surge of 55.1 percent. That was the highest seven-day volume recorded so far this year, Centaline said.
Despite abundant supply, no major recovery should be expected in the next few weeks as summer kicks in, Lu said.