Video PlayerClose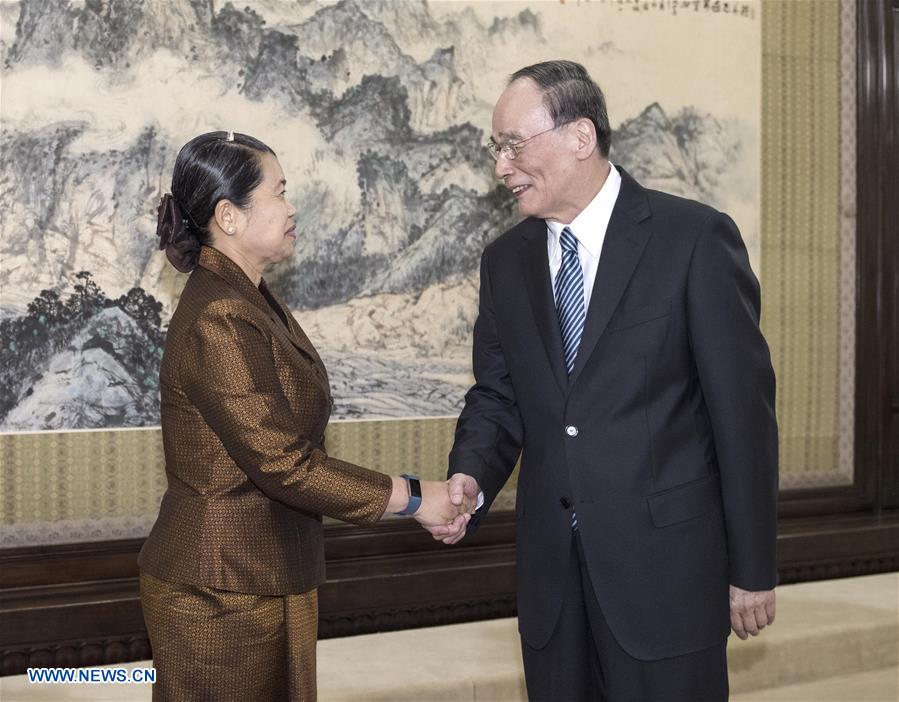 Wang Qishan, secretary of the Communist Party of China (CPC) Central Commission for Discipline Inspection, meets with Cambodian Deputy Prime Minister Men Sam An in Beijing, capital of China, Sept. 26, 2017. (Xinhua/Li Tao)
BEIJING, Sept. 26 (Xinhua) -- Communist Party of China (CPC) discipline chief Wang Qishan met with Cambodian Deputy Prime Minister Men Sam An Tuesday.
Wang, secretary of the CPC Central Commission for Discipline Inspection, told the deputy prime minister what the CPC has done to lead the Chinese people to achieve progress in various areas over the past five years.
He said that the Chinese people have great confidence in adhering to the leadership of the CPC and to the socialist road with Chinese characteristics.
Men Sam An, also member of the Standing Committee of Cambodian People's Party, appreciated the achievements China has made in the socialist cause and in party building. She expects to cement cooperation with China in discipline inspection and supervision, and develop Cambodia-China friendship.