Video PlayerClose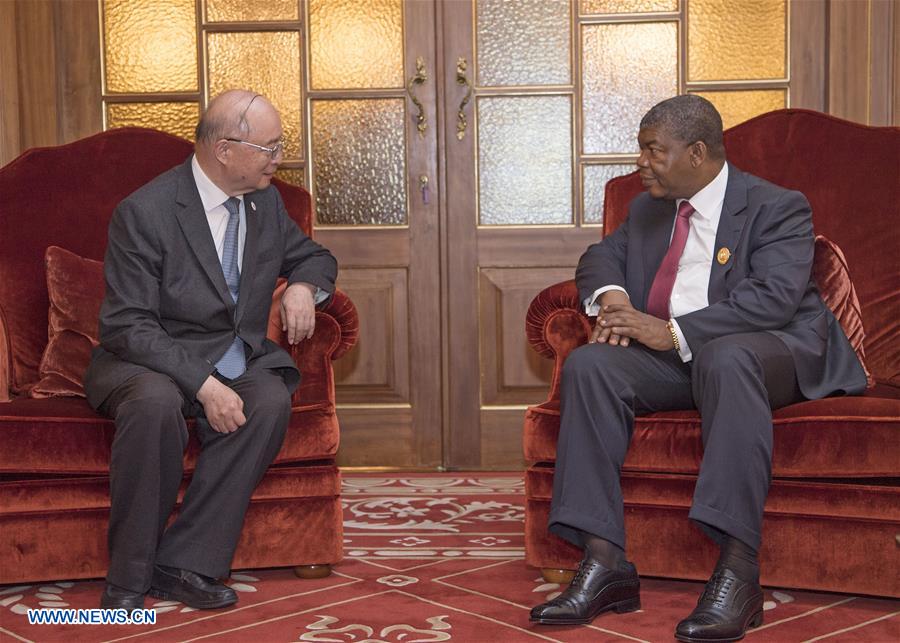 Angolan President Joao Lourenco (R) meets with Chinese President Xi Jinping's special envoy Chen Yuan, who is vice chairman of the National Committee of the Chinese People's Political Consultative Conference, in Luanda, Angola, Sept. 26, 2017. Chen conveyed Xi's congratulations and best wishes to Angolan President Joao Lourenco as he attended Lourenco's inauguration ceremony and met with the new president on Tuesday. (Xinhua/Chen Cheng)
LUANDA, Sept. 27 (Xinhua) -- Chinese President Xi Jinping's special envoy Chen Yuan has expressed China's commitment to advancing ties with Angola, which on Tuesday inaugurated its new president.
Chen conveyed Xi's congratulations and best wishes to Angolan President Joao Lourenco as he attended Lourenco's inauguration ceremony and met with the new president on Tuesday.
Chen, vice chairman of the National Committee of the Chinese People's Political Consultative Conference, said the Chinese president has highly valued the China-Angola relations.
Since the establishment of strategic partnership in 2010, China and Angola have deepened their political mutual trust, and the fruitful cooperation has benefited people of the two countries, Chen said.
The special envoy said China is willing to share governing experience with Angola and to advance the strategic partnership through bilateral friendly exchanges and pragmatic cooperation in the future.
Lourenco for his part said with China's help, Angola has achieved rapid development in fields such as infrastructure.
He said Angola attaches great importance to its relations with China and welcomes more Chinese investments in Angola for mutual benefit and growth.