Video PlayerClose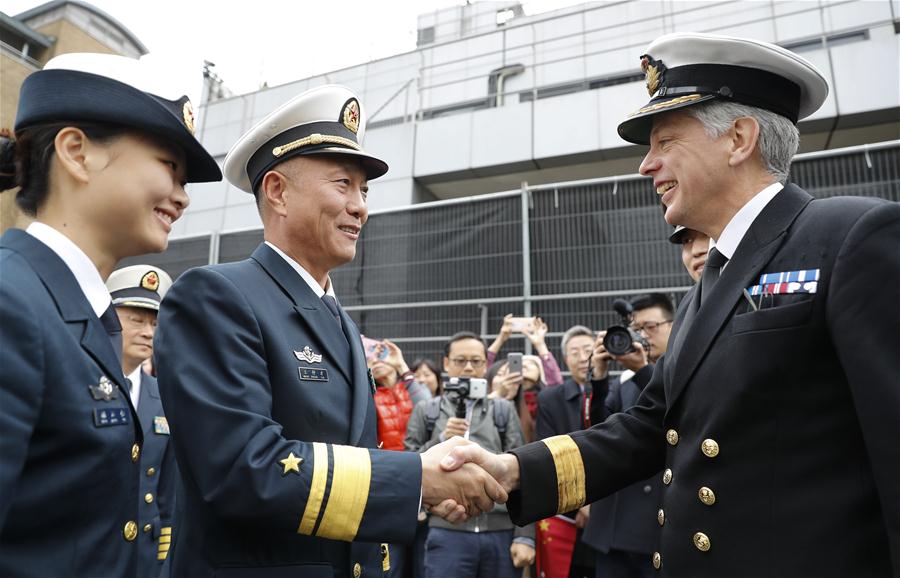 China's 26th naval escort fleet commander Wang Zhongcai (2nd L, Front) shakes hands with David Elford, British Naval Regional Commander for Eastern England, during a farewell ceremony at West India Docks in east London's Canary Wharf, Britain, on Oct. 7, 2017. China's 26th naval escort fleet departed from here Saturday after a five-day friendly visit to Britain. The fleet, composed of the guided-missile frigates Huanggang and Yangzhou, and the comprehensive supply ship Gaoyouhu, called at the Canary Wharf in east London Tuesday, the third stop of its global voyage after completing its escort mission in August in Gulf of Aden and Somali waters. (Xinhua/Han Yan)
LONDON, Oct. 7 (Xinhua) -- China's 26th naval escort fleet departed from here Saturday after a five-day friendly visit to Britain.
Chinese Ambassador to Britain Liu Xiaoming, representatives of the Royal British Navy, and hundreds of overseas Chinese in Britain, attended a farewell ceremony at the West India Docks in east London's Canary Wharf.
This was the first time for Chinese naval ships to pay an official visit to the British capital city.
The fleet, which composed of the guided-missile frigates Huanggang and Yangzhou, and the comprehensive supply ship Gaoyouhu, called at the Canary Wharf in east London Tuesday, the third stop of its global voyage after completing its escort mission in August in Gulf of Aden and Somali waters.
During the stay, some 700 Chinese naval servicemen and their British counterparts visited each other's warships, held a football match friendly, and exchanged views on a broad range of issues from anti-piracy to humanitarian rescues.
The vessels were also open for visit to the public on Wednesday.
The next stop for the Chinese naval escort fleet is France.
China sent its first convoy fleet to the Gulf of Aden and Somali waters for an anti-piracy mission in December 2008 and has since dispatched 27 batches of escort fleets with more than 21,000 personnel to perform the mission. China and the European Union have cooperated closely in the escort mission in recent years.
1 2 3 Next 1 2 3 Next
Video PlayerClose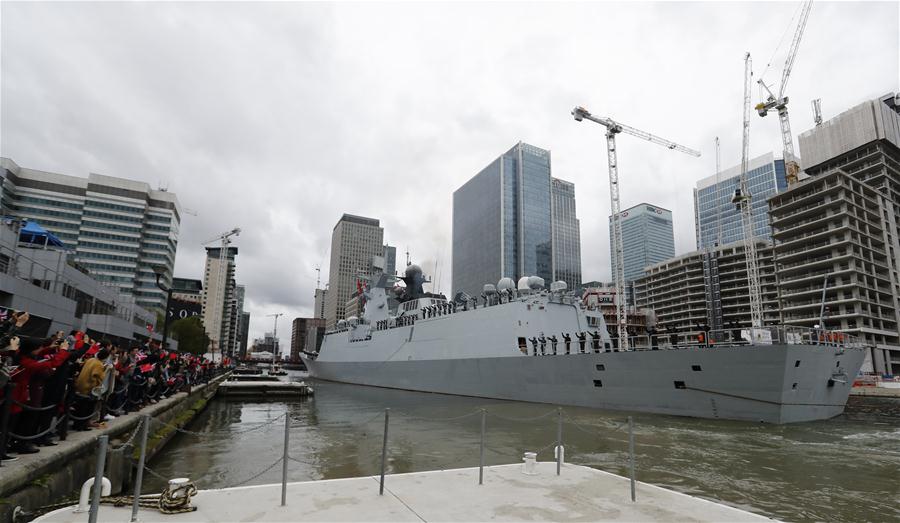 The guided-missile frigate Huanggang of China's 26th naval escort fleet departs from West India Docks in east London's Canary Wharf, Britain, on Oct. 7, 2017. China's 26th naval escort fleet departed from here Saturday after a five-day friendly visit to Britain. The fleet, composed of the guided-missile frigates Huanggang and Yangzhou, and the comprehensive supply ship Gaoyouhu, called at the Canary Wharf in east London Tuesday, the third stop of its global voyage after completing its escort mission in August in Gulf of Aden and Somali waters. (Xinhua/Han Yan)
Prev 1 2 3 Next Prev 1 2 3 Next
Video PlayerClose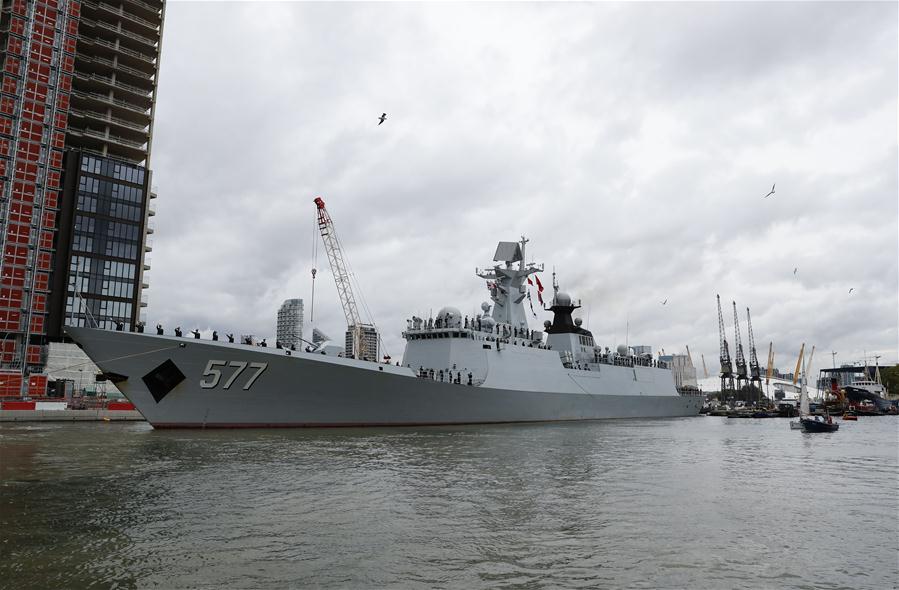 The guided-missile frigate Huanggang of China's 26th naval escort fleet departs from West India Docks in east London's Canary Wharf, Britain, on Oct. 7, 2017. China's 26th naval escort fleet departed from here Saturday after a five-day friendly visit to Britain. The fleet, composed of the guided-missile frigates Huanggang and Yangzhou, and the comprehensive supply ship Gaoyouhu, called at the Canary Wharf in east London Tuesday, the third stop of its global voyage after completing its escort mission in August in Gulf of Aden and Somali waters. (Xinhua/Han Yan)
Prev 1 2 3 Prev 1 2 3