Video PlayerClose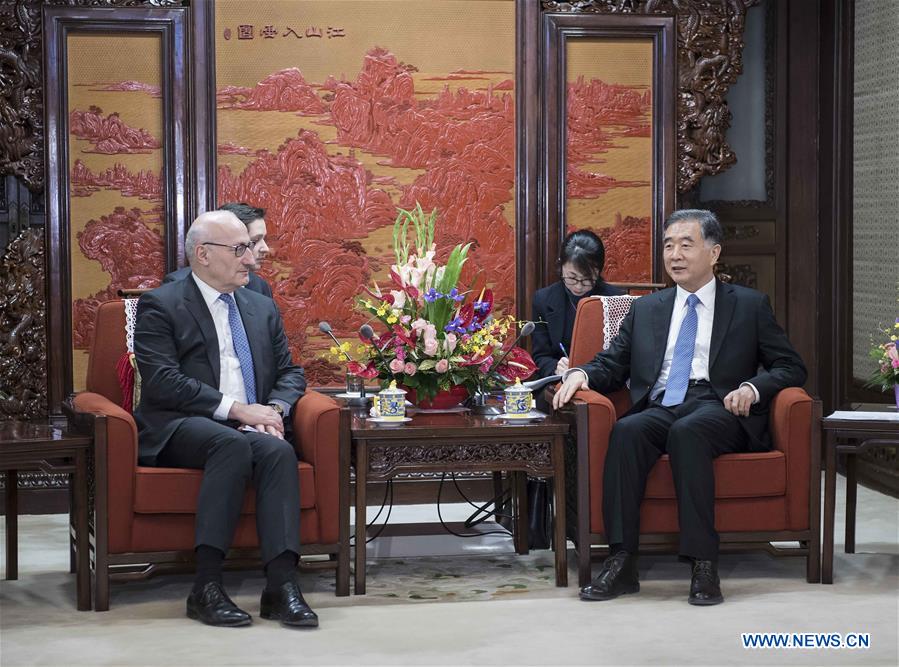 Chinese Vice Premier Wang Yang (R), meets with Philippe Etienne, diplomatic advisor to French President Emmanuel Macron, in Beijing, capital of China, Dec. 19, 2017. (Xinhua/Li Tao)聽
BEIJING, Dec. 19 (Xinhua) -- China and France on Tuesday agreed to maintain close coordination and jointly plan for high-level exchanges between the two countries.
The consensus was reached during a meeting between Chinese Vice Premier Wang Yang and Philippe Etienne, diplomatic advisor to French President Emmanuel Macron.
Etienne co-chaired the 17th consultation of the coordinators for the China-France Strategic Dialogue with Chinese State Councilor Yang Jiechi in Beijing on Tuesday.
Wang said that under direct promotion by the two heads of state, China and France have actively explored pragmatic cooperation, and bilateral relations have maintained a high level of development in recent years.
China is ready to work with France to maintain close high-level exchanges, consolidate political mutual trust, enhance pragmatic cooperation and deepen cultural exchanges, he said.
Wang hoped that the two sides could strengthen coordination and cooperation in international affairs to promote the China-France and China-EU comprehensive strategic partnerships to a higher level.
Etienne said France attaches great importance to relations with China.
France is willing to work with China to maintain close coordination, jointly plan for high-level exchanges in the next phase, and push for greater development of France-China and EU-China ties, he said.
1 2 Next 1 2 Next
Video PlayerClose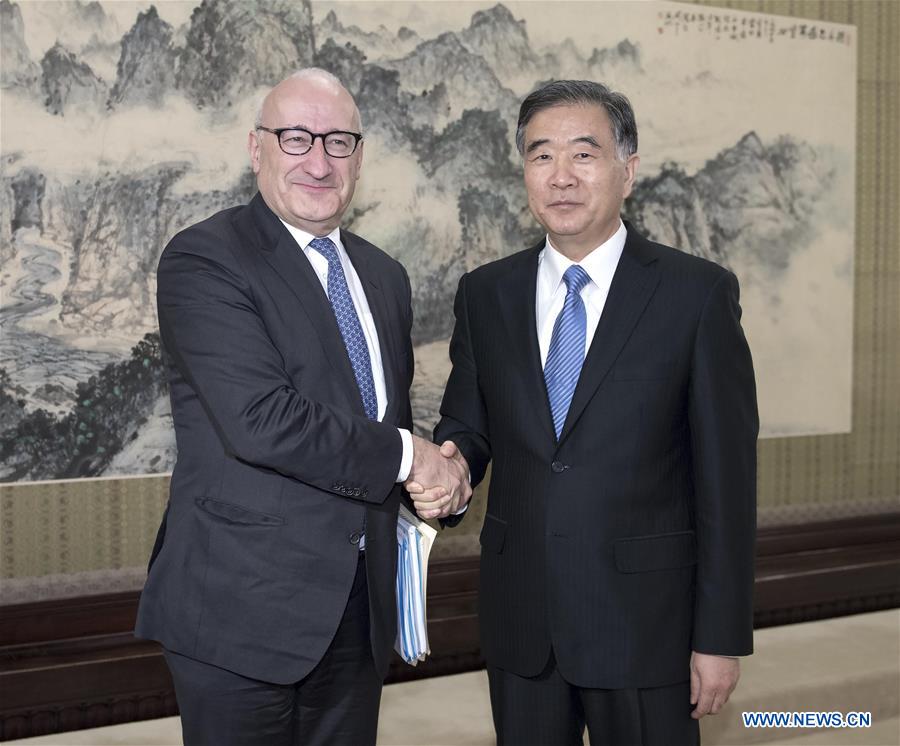 Chinese Vice Premier Wang Yang (R), meets with Philippe Etienne, diplomatic advisor to French President Emmanuel Macron, in Beijing, capital of China, Dec. 19, 2017. (Xinhua/Li Tao)
Prev 1 2 Prev 1 2