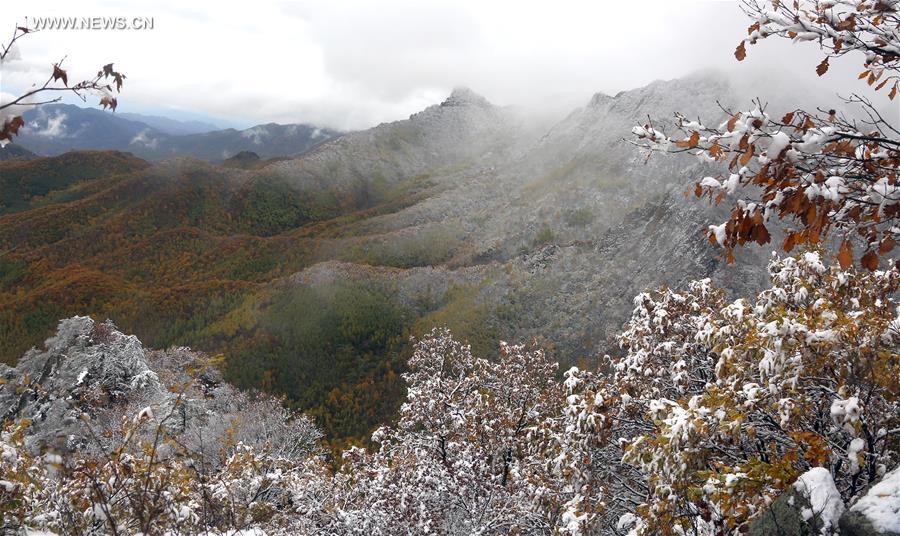 It seems the snow that has swept through China this winter has forgotten to call at Beijing.
Eastern and central China have been hit by heavy snow or even blizzards, but in the northern city of Beijing, only some mountainous areas received a light dusting, which turned them briefly white. Downtown, the light flurries on Jan 21 were barely noticeable.
According to Beijing's climate observatory, the city has recorded 108 consecutive days without "effective precipitation", the longest dry spell for 10 years. "Effective precipitation" refers to rain or snow that is actually added and stored in the soil.
The longest period without effective precipitation recorded by the station was 114 days between 1970 and 1971.
Guo Jianxing, with the Beijing meteorological service bureau, said that although the city has seen plenty of cold air this winter, there has been a lack of moisture in the atmosphere and no conditions for snow to form.
Since November, under the influence of La Nina, the Siberian high pressure area and the East Asian trough have intensified, leading to colder air in North China.
However, the subtropical high pressure systems in the western Pacific are in a position that is not conducive to wet, warm air from China's south moving northward to meet the cold air, said Shi Hongbo with the bureau.
Why it is so cold
Parts of China, especially in the northeast and the north, have seen temperatures near historic lows, and the snow in the east has been especially heavy this winter.
Scientists say the warming Arctic is one reason.
Last year saw the highest ocean temperature since records began.
"Rising temperatures in seas such as the North Pacific and the North Atlantic have affected temperatures around the North Pole, which pushed the Arctic vortex southward," said head of the Chinese Academy of Sciences atmospheric research institute Zhu Jiang.
The polar vortex is like a pot lid restricting the movement of cold air at the Arctic. The shift of the vortex has forced cold air southward, he said.
Xinhua