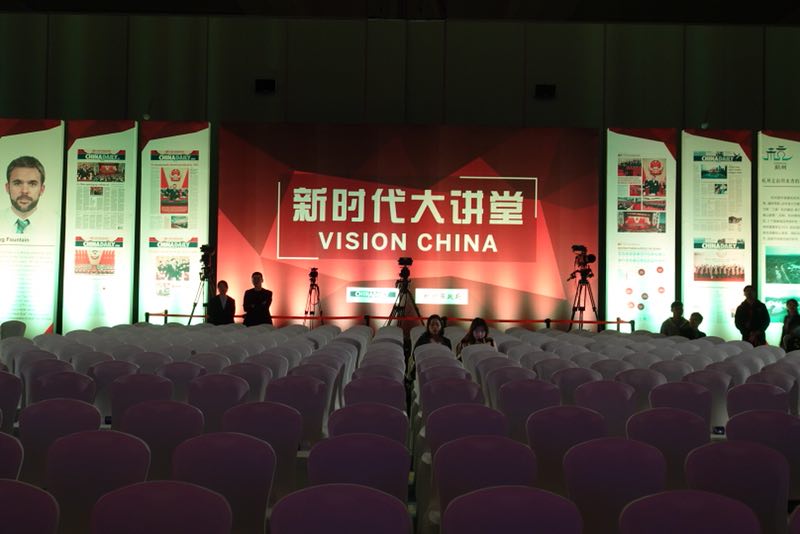 The second session of Vision China, a talk series organized by China Daily, will be held on Sunday at the Hangzhou International Expo Center.
At the event themed "Shared Future, Better World", David Gosset, founder of the Europe-China Forum, Lian Lu, Vice-Dean of the College of Foreign Languages and Literature at Fudan University, and China Daily journalist Greg Fountain will present their perspectives on building a community with a shared future for mankind.
The Hangzhou International Expo Center hosted the G20 Hangzhou Summit in September 2016.
Vision China focuses on Chinese topics that have global significance and invite distinguished speakers for speeches and interaction with audiences.
Themed "New Era Through My Eyes", the first edition of Vision China held in Beijing in January witnessed experts and reporters sharing their thoughts on China's new era.