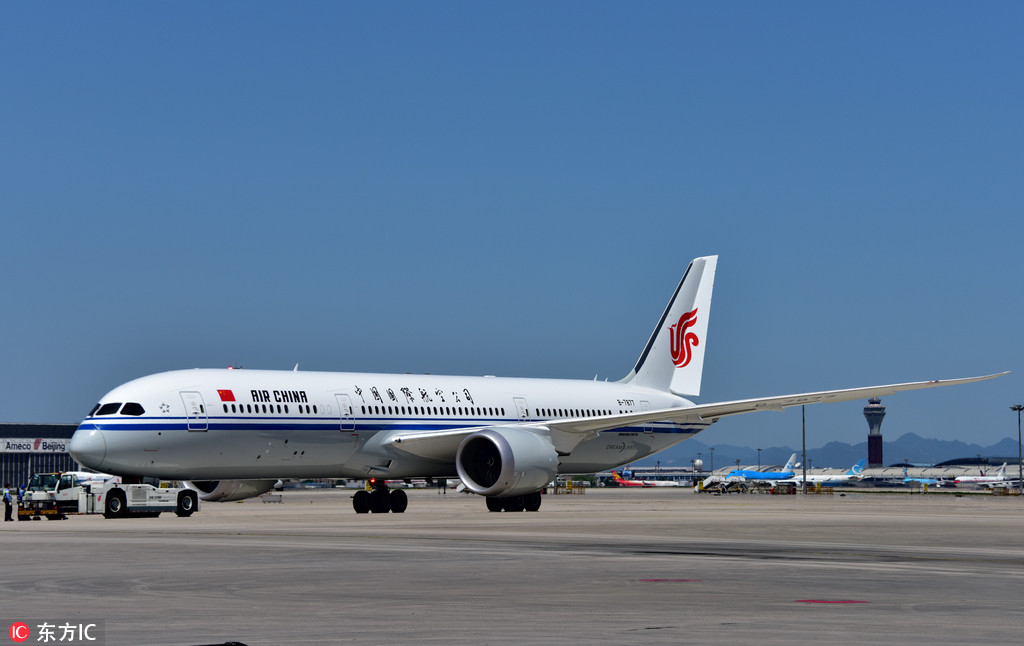 An Air China flight from Changsha to Beijing was diverted to Zhengzhou, Central China's Henan province, Sunday morning, after a male passenger held a crew member hostage, using a pen as a weapon, the carrier said.
The diversion of Flight CA1350 to Zhengzhou Xinzheng International Airport was made for "public safety reasons", the carrier said. The crew, in its decision to divert to Zhengzhou, followed official procedures, the Civil Aviation Administration of China said.
The flight landed at Zhengzhou Xinzheng International Airport at 9:58 am and all passengers exited the plane and entered the terminal buildings safely, Henan Airport Group said.
At 1:17 pm, the incident was over and the crew members were safe, the CAAC said.
The plane departed Changsha, Hunan province, at 8:40 am and was expected to arrive in Beijing at about 11 am.