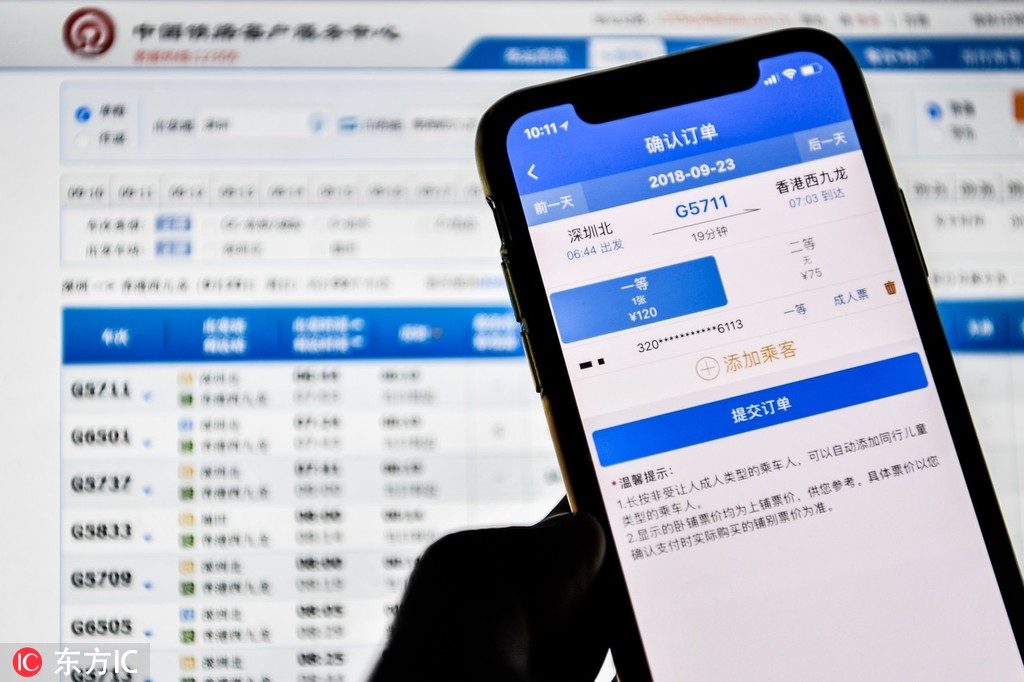 A new function of China's official train ticket booking website is expected to boost buyers' chances of obtaining a ticket during the upcoming Spring Festival travel rush, according to a report by China Central Television.
The new function developed by a research team for 12306.cn, China's official online train ticket booking system, is able to automatically allocate canceled train tickets to other buyers who have paid in advance when tickets have sold out, said Shan Xinghua, the technical head of the research team.
Shan said the new function, which is set to be rolled out in the upcoming Spring Festival travel rush, will help buyers obtain a canceled ticket faster than using ticket-snatching software.
The new function of 12306.cn will save passengers the trouble of refreshing the website repeatedly to wait for canceled tickets. In most occasions, they fail to land a ticket because ticket-snatching plug-ins are faster.
Due to the limited number of train tickets, many passengers turn to ticket-snatching software, which can automatically buy tickets on the booking website, boosting their odds of landing a ticket.
According to estimates, nearly 60 online platforms rolled out such software in the 2018 Spring Festival holiday, a traditional occasion for family reunions when hundreds of millions of Chinese head home and a hectic time for the country's public transportation system.
About 3.8 billion trips were made by rail in the 2018 Spring Festival travel rush, also known as chunyun. And the annual travel rush in 2019 is expected to begin on Jan 21.