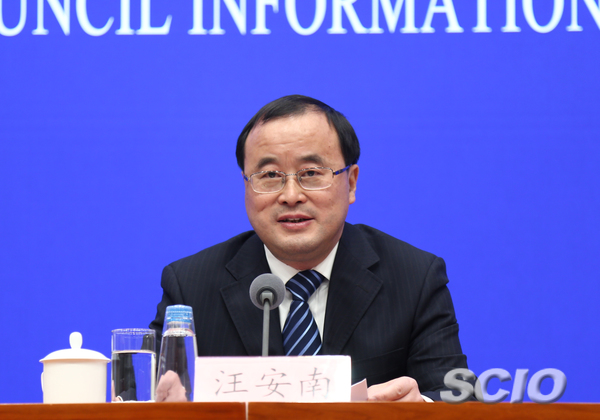 The Ministry of Water Resources on Thursday said that efforts will be made to ensure almost all China's 172 water conservation projects will be launched by 2020.
A small number of projects requiring in-depth research will account for those not started, the Ministry of Water Resources said on Thursday.
Most of the key water conservation projects will be completed and will play a significant role in improving flood and drought prevention and control by 2025, Wang Annan, chief planner of the ministry said at a State Council Information Office press conference.
The central authority in 2014 decided to establish 172 major water conservation projects in seven years. To date 134 of the 172 projects have been approved, while 132 have started construction, including 23 already completed, said Wang.
Key water conservation projects can effectively drive the development of related industries, accelerate employment and increase the farmers' income, he said.
Among the 132 projects that have already initiated construction, 75 percent are in central and western regions and 56 percent are in poverty-stricken areas. All have played an important role in accelerating regional development and poverty alleviation, said Wang.