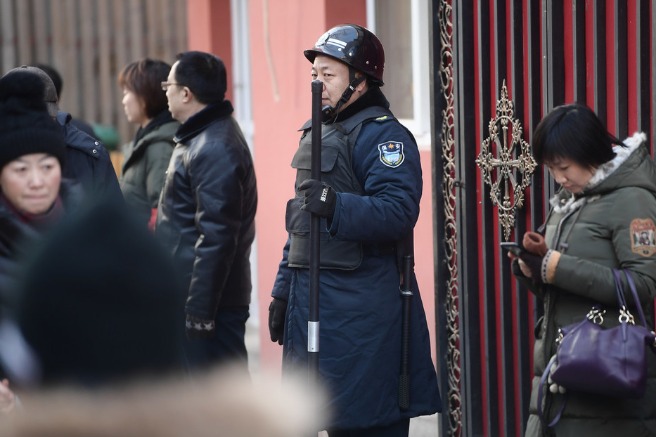 Beijing authorities said on Thursday that 20 students injured in a school attack have been given medical treatment and are in stable condition.
A male suspect attacked the students at one of the campuses of the No 1 Affiliated Elementary School of Xuanwu Normal School in Xicheng district at 11:17 am on Tuesday.
Zhao Pengxin, director of the Xicheng district education commission, said they are ashamed and feel guilty for not protecting the children.
Up to now, all primary and middle schools, as well as kindergartens in the district, had strengthened their safety protection measures, he added.
Updates on the students' condition will be released to the public immediately.
The Xicheng district also took several measures to further improve campus safety in Beijing.
A thorough safety inspection of education institutions has been carried out, with the aim of enhancing prevention and control systems on and off campus.
Special training courses will also be held to improve emergency response capabilities, the local government said.
Emergency exercises will be launched in the capital to improve teachers and students' self-protection education.
Meng Die contributed to the story.