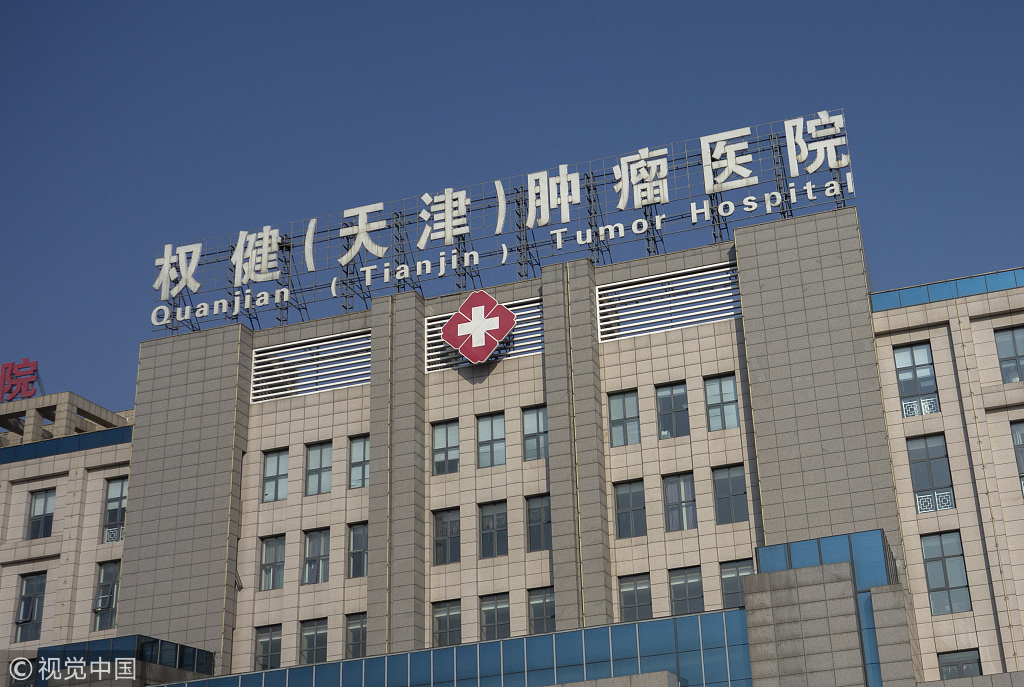 Government departments have launched a nationwide crackdown on illegal practices involving health products, the State Administration for Market Regulation said on Thursday.
The 100-day campaign, which started on Tuesday, will strengthen supervision during and after product production, and target illegal practices in the health product industry such as false advertising, selling counterfeit and low-quality products that disrupt market order, and violating the rights and interests of clients.
Regulators will focus on products and industries closely related to people's daily lives. These include food, equipment, daily necessities, small electrical appliances, wearable devices, and services that claim to have health benefits.
"Any practices involving health products that may harm people's health must be cracked down on," administration head Zhang Mao told China National Radio.
Zhang said regulators must safeguard people's health and lives.
The campaign will be jointly carried out by 13 government departments including the State Administration for Market Regulation, Ministry of Industry and Information Technology, Ministry of Civil Affairs, and Ministry of Health.
The move came after local authorities launched an investigation last month into Quanjian Nature Medicine Technology Development, a Tianjin-based health product company, following accusations made online that the company had made exaggerated claims in advertisements and was involved in a pyramid scheme.
Dingxiang Doctor, a healthcare information sharing platform, posted an article late last month about a 7-year-old girl who died of cancer after her chemotherapy was suspended and her treatment replaced with herbal products made by Quanjian.
According to the article, Quanjian's advertisements claimed its products had anti-cancer effects. The company, however, objected to the article and threatened to sue the platform for libel.
After investigation by local authorities, 18 suspects, including the chairman and founder of Quanjian, were detained on suspicion of organizing a pyramid scheme and engaging in false advertising.
Local market administrations have also launched campaigns targeting illegal practices in health product companies.
In Tianjin, 92 companies have been investigated since the city launched a three-month campaign targeting illegal practices on Jan 2, according to Tianjin authorities.
The companies are suspected of engaging in pyramid schemes and making advertisements that exaggerated the effectiveness of their products, the authorities said on Wednesday.
Two of the cases have been transferred to the public security authorities, while 14 companies suspected of engaging in scams have been shut down.
The authorities said 11,568 law enforcement officers have been mobilized in the campaign, and they have inspected 11,195 firms with health product businesses.