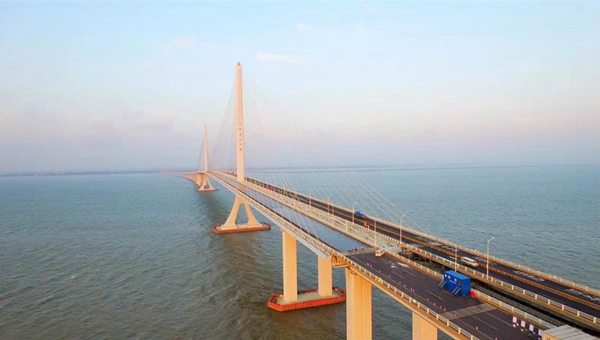 Renovation work on the Yangtze River Bridge, a major crossing for visitors from urban Shanghai to Chongming Island, will be finished by September 25.

Shanghai Road Administration Bureau said on Tuesday that this means that traffic on the bridge won't be disturbed during the National Day holiday.
Repairs to the bridge, much of it involving broken surface areas, started on July 11. Some lanes had to be shut during the renovation period.
The bureau said the bridge will be now safer for motorists and their driving experience will be improved.