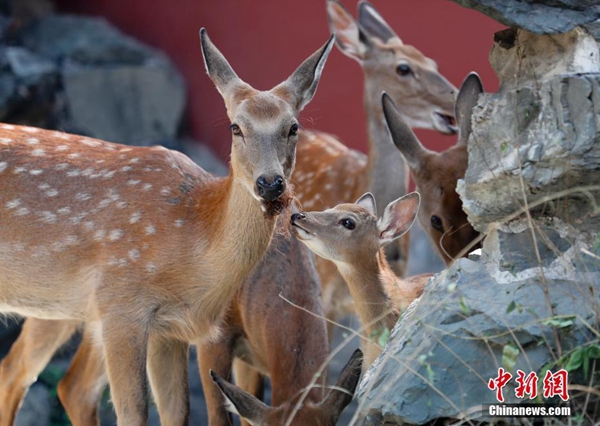 Nine sika deer yesterday appeared in the Palace Museum in Beijing, including two male deer, five female deer and two baby deer, attracting many visitors' attention.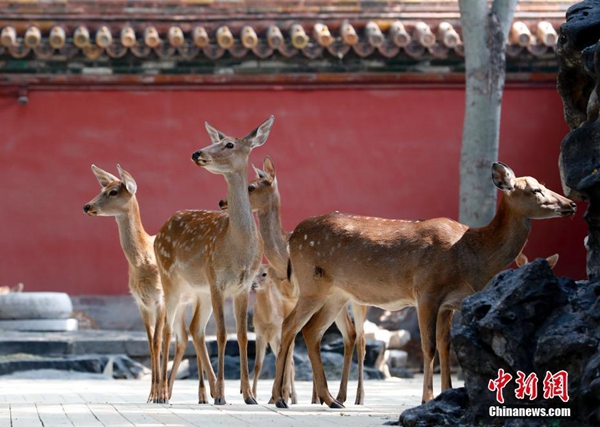 The wild sika deer exhibition, organized by Chengde Cultural Relics Bureau and the Palace Museum, will be held from September 26, 2017, to the end of February 2018 at Palace of Benevolent Peace, the Palace Museum.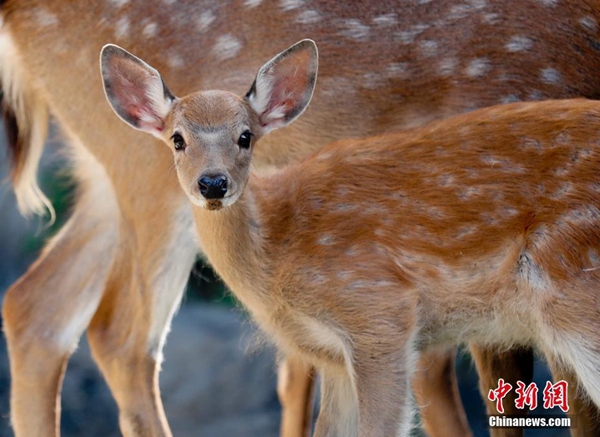 An experienced veterinarian and an executive were selected to ensurethe deer's safety and maintain the exhibition's normal order.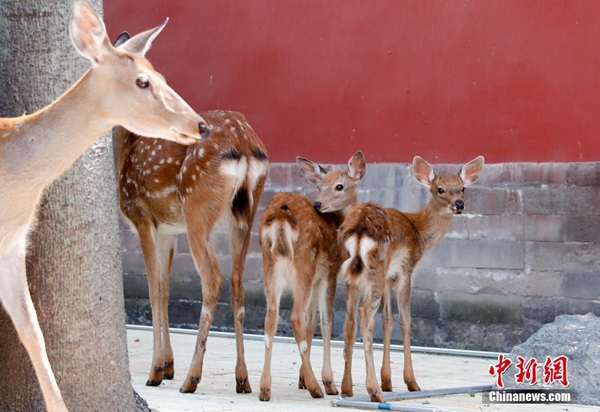 The photo taken on September 21 shows the nine sika deer in the Palace Museum.