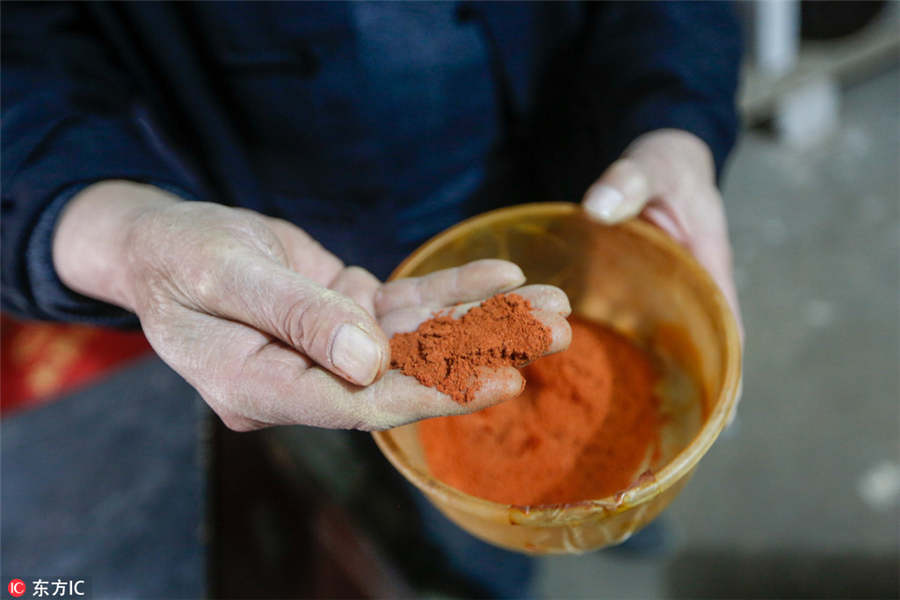 Geng Fawang makes incense materials in Longwang township, Xinzheng city, Henan province, Nov 4, 2017. [Photo/IC]
Geng Fawang, a nearly 70-year-old man living in Xinzheng city in Henan province, is part of the 13th generation of the Geng family, well-known for incense-making expertise. The family has a history of making incense that spans more than 1,000 years. Incense making requires dozens of processes, such as dosing, weighing, mixing in a certain proportion, stirring, pressing, tailoring and drying. It usually takes 10 days to make a stick of incense. The incense made by Geng uses natural materials with exquisite craftsmanship, so it smells good and won't be easily broken.
Geng is also developing more varieties, and now he can make 20 kinds of incense. As an intangible cultural heritage inheritor of Henan province, what worries him most now is that, "If incense making cannot be passed down after me, it will be too pitiful."