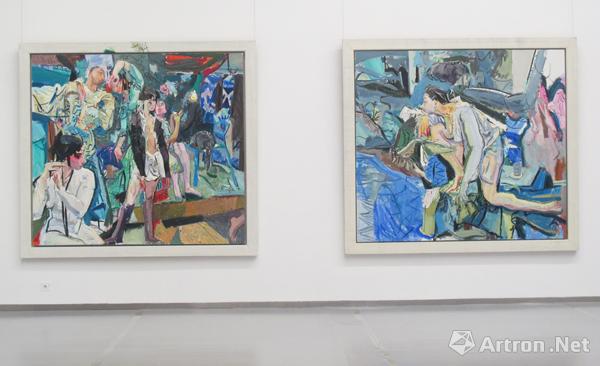 An exhibition spotlighting female artists is underway at the Yan Huang Art Museum in Beijing. Titled The World-2018 Research Exhibition of Contemporary Women's Art in China, it displays over 100 oil paintings by 37 female artists, including 27 who are from the post-1980 and post-1990 generations.
The exhibit presents various artistic explorations of contemporary female artists. Comparing with the senior artists, younger generations practice their art in a more open and diversified way.
Co-hosted by the Chinese Female Painters Association and Yan Huang Art Museum, the exhibition will run through March 21.