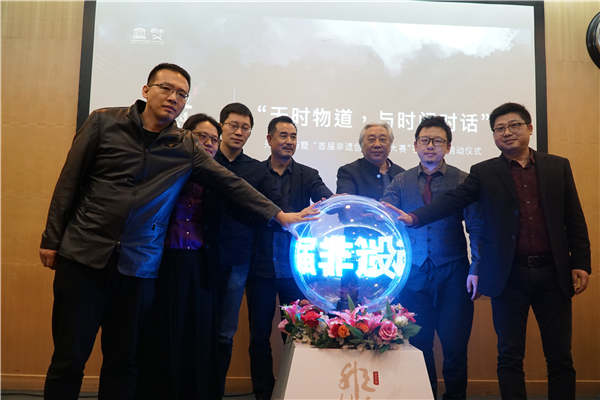 The first design competition for innovation of intangible cultural heritage kicked off at the Central Academy of Fine Arts in Beijing on Thursday.
The competition, themed after the 24 Solar Terms in the Chinese lunar calendar this year, aims to inspire innovative designs and fuse traditional Chinese culture into young people's daily lives. Liu Ke, executive chairman of the event's organizing committee, said at the launch ceremony, "We believe the event will contribute to the dynamic utilization and inheritance of China's intangible cultural heritage."
The design competition is open to college students and will also join with colleges and enterprises to put the excellent design work into production and then sell at the market.
Wang Zhong, dean of the School of City Design at CAFA said the competition combines intangible cultural heritage with innovation and uses sophisticated competition rules and a follow-up industrial chain. This, Wang said, will surely facilitate the revival of intangible cultural heritage among students.
According to the organizing committee, entries will be collected from April 12 to 19 and a preliminary online selection will be conducted from April 20 to 26.
Teachers from more than 30 colleges nationwide, including the Central Academy of Fine Arts, the Academy of Fine Arts at Tsinghua University, Hunan University, Jiangnan University and experts from internet and design companies will be invited to be judges or tutors for the competition.
The event is hosted by the UNESCO Database for International Intangible Culture Heritage, QQ Brower and the User eXperience Professional Association.