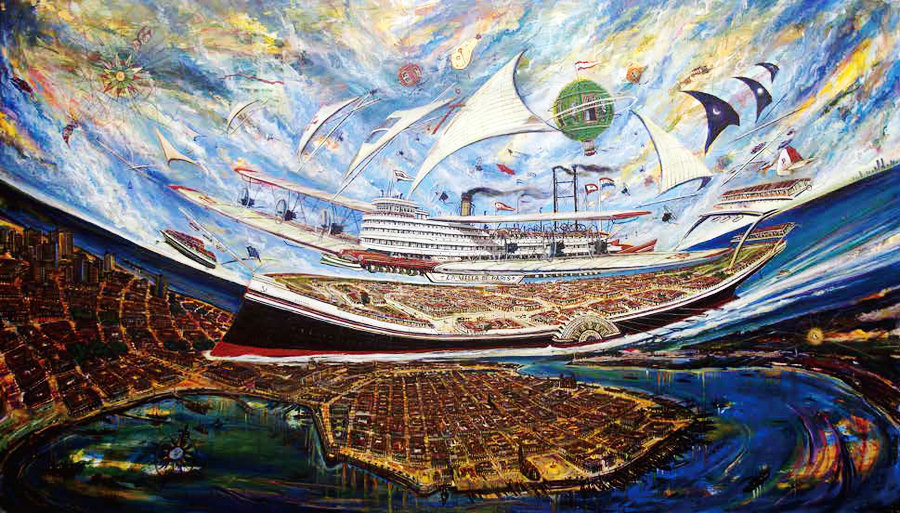 Cuba is one of the farthest countries from China in geographic distance. The connection between the two, however, has been closer since the first Chinese people -- labor forces -- arrived in Cuba some 170 years ago.
To mark this long-standing relation, The Longest Journey, an exhibition on Cuban art, is underway at Beijing's Tianqiao Art Center through Friday.
On show are dozens of paintings revolving around the dynamics and variety of Cuban history and culture.
The exhibition title relates to the country's past when people of different ethnicities left their homelands and journeyed a long way to reach Cuba, and their original cultures clashed and merged to form a new culture of Cuba.