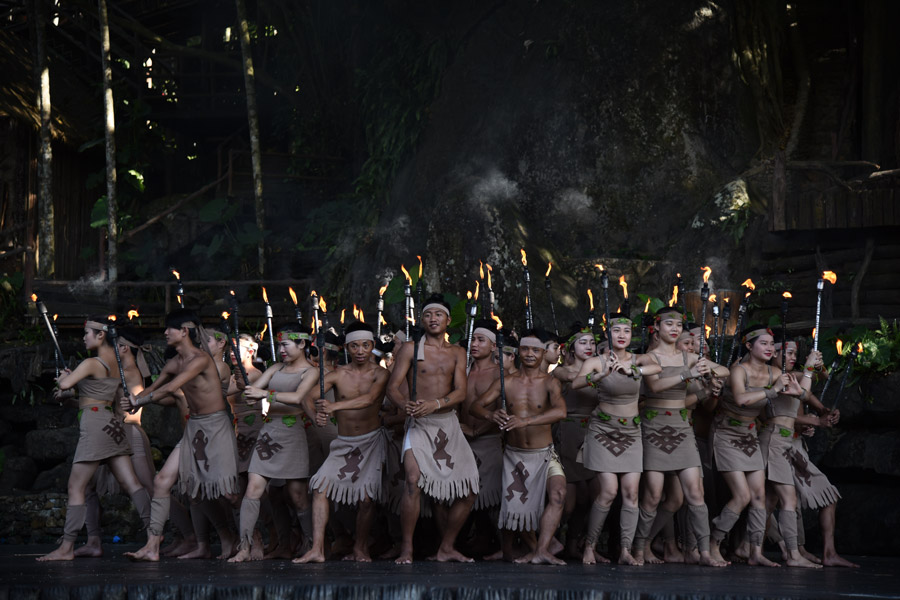 Hainan Binglanggu Li and Miao Cultural Heritage Park, a national AAAAA level tourist attraction and spread over an area of more than 333 hectares, dates back to 1998.
Binglanggu attracts more than 1.2 million tourists every year, and is a multiethnic, multicultural tourist scenic area incorporating sightseeing, cultural presentation, custom experience and entertainment.
Its Intangible Cultural Heritage Village, Gan Za Li Village and rainforest Miao Village combine to make up an extravagant splendor together with a great live musical drama Charm of Li and Miao Culture.
Visitors may indulge in nature of enchanting beauty, appreciating folk customs, ethnic melody, enjoying ethnic foods, Li- and Miao-styled lodging and cultural art.
Binglanggu is the only tourist area themed by primitive and ecological Li and Miao culture and has made great contribution to exploring, saving and promoting local culture of Hainan Island.