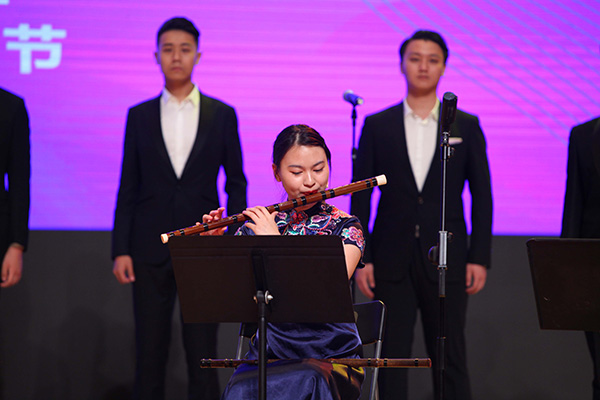 The Beijing College Students Music Festival was launched in Beijing on June 5 at China Conservatory of Music.
And as part of the festival, which runs from June to September, about 4,400 students and teachers from 55 colleges in Beijing, including Tsinghua University, the National Academy of Chinese Theatre Arts and the Beijing Dance Academy, will give performances of various kinds, including opera and musicals.
Besides live shows, master classes will also be held during the festival, which will have musicians and professors give lectures on movie music, choirs, and Chinese folk music.