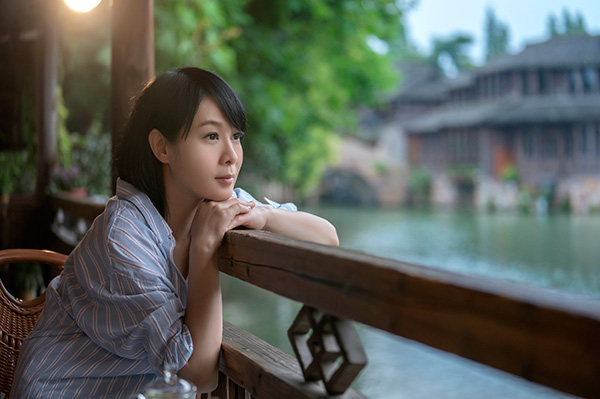 Singer and actress Rene Liu (Liu Ruoying) says she will hold a concert at Wuzhen, a water town in East China's Zhejiang province, on December 30, specifically for her fans.
Speaking about the show,she says: "There are lots of beautiful places in the world. But few have an emotional connect for me."
Liu starred in a TV drama that told love stories of young people living in Wuzhen in 2003. And five years later, Liu became the promotion ambassador of the water town that attracts millions of tourists every year.
The concert will be held at the 1,000-seat Wuzhen Theater, a modern building surrounded by water. Tickets are priced at 1680 yuan each.
Some of the songs to be performed at the show have never been heard in public, according to Liu.