临港将迎来文化娱乐新地标:国际巨幕影城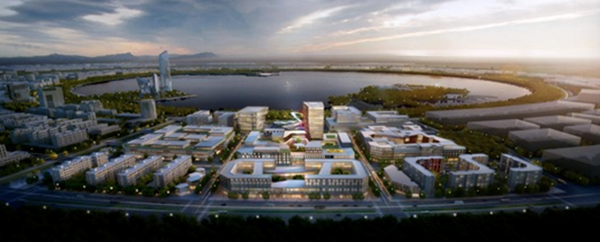 东方网记者姜文然3月13日报道:临港将迎来文化娱乐新地标。记者获悉,港城集团旗下港城广场项目将携手保利影业,共同打造国际巨幕影城。
  Shanghai, March 13- A new cultural and entertainment landmark will settle down in Lingang Area. Harbor City Plaza recently announced to co-establish an international IMAX cinema with Poly Film.
  据悉,签约规划中的港城保利影城面积约5300平方米,内设9个影厅,可容纳1230人同时观影。其中,以POLYMAX为核心的巨幕影院,是保利独立研发、拥有自主知识产权的4K3D巨幕放映系统。
  Planning to cover an area of about 5,300 square meters, the cinema can accommodate 1,230 people at the same time with nine movie halls, among which the 4K3D IMAX projection system will be installed.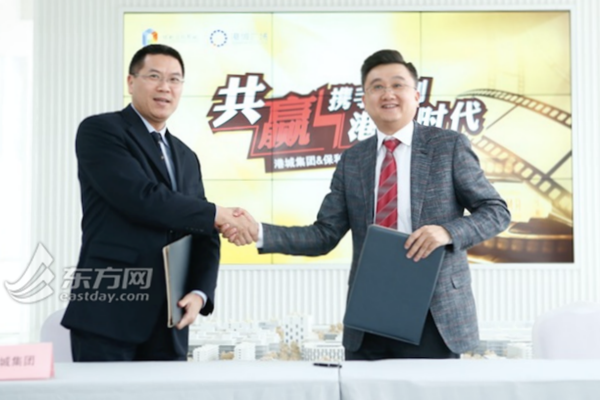 上海市临港地区开发建设管理委员会党组成员、副主任吴晓华表示,此次港城集团与保利影业的战略合作,是打造临港地区文化娱乐地标的一个里程碑。
  The strategic cooperation between Harbor City Group and Poly Film can be regarded as a milestone of creating cultural and entertainment landmarks in Lingang Area, according to Wu Xiaohua, Vice Director of Shanghai Lingang Area Development Administration.
  记者了解到,除影院硬件设施外,影城还将依托其丰富资源与特色化运作,为临港市民带来电影活动季、明星见面会等多样的文化娱乐活动。
  In addition to the hardware facilities, the cinema, with its rich resources and characteristic operation, will also provide movie seasons, meeting stars and other public cultural and recreational activities.
  上海港城开发集团董事长、总经理陶明昌表示,携手打造巨幕影城,契合港城广场项目提升新城生活配套设施、为市民提供高品质文化生活的美好愿景。
  Tao Mingchang, General Manager of Shanghai Harbor City Development (Group) Co., noted that the cooperation helps improve this area's living facilities and the citizens' cultural life quality.
  随着商业、旅游、教育、卫生、文化、体育等方面的功能配套设施不断健全,临港将成为绿色、低碳、智慧、和谐、充满活力、富有魅力的"宜居之城"。
  With the continuous improvement of supporting facilities on the business, tourism, education, health, culture, sports and other aspects, Lingang will become a charming "livable city".