中国跃升全球艺术品市场第一大国 胡润艺术榜在沪发布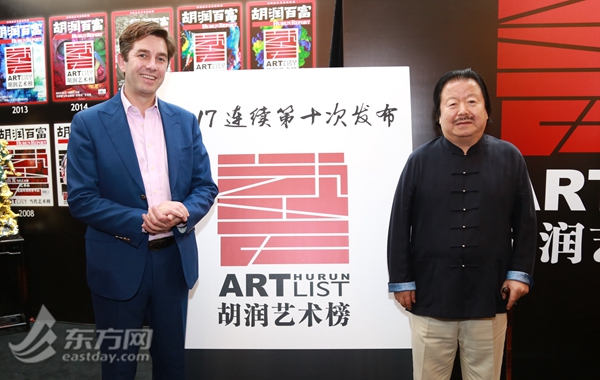 东方网记者姜文然3月14日报道:日前,胡润研究院在设计上海展会上连续第十年发布胡润艺术榜,过去一年全国成交额最高的书画家崔如琢第三次名列艺术榜榜首。
Shanghai, March 14- The Hurun Research Institute recently launched the Hurun Art List2017, a ranking of the top 100 Chinese artists alive today. The ranking is based on the sales of their works at public auction in the year ending 31 December 2016.
根据胡润艺术榜发布的数据,73岁的崔如琢的作品成交额比前一年增长了5%,再创新高,达到了8.2亿元。
Cui Ruzhuo, 73, tops the Hurun Art List for the third consecutive year, with sales up 5% to US$117m.
53岁的油画家曾梵志总成交额1.4亿元,比去年增长28%,位居第二,他是胡润艺术榜创榜十年以来最稳健的艺术家,一直保持在前六名。国画家范曾位列第三。
Zeng Fanzhi, 53, was second with sales of US$20.5m, keeping a Top 6 place for each of the ten years of the list. Chinese painting artist Fan Zeng ranked third.
不过榜单显示,中国前100位在世艺术家的总成交额连续五年下滑,比去年又下降8%,到34亿元,比2012年的最高峰下降六成多。
The list also shows that the average sales are the lowest in the past 10 years. Total sales have been decreasing for the past five years, 8% down from last year to US$489.8m, and a 60% decrease off the high water mark of 2012.
记者也发现,上榜门槛比去年下降36%,至577万元,比前年的最高峰下降七成多。
Eastday.com ascertained that the cutoff of the Top 100 decreased 36% to US$820,000.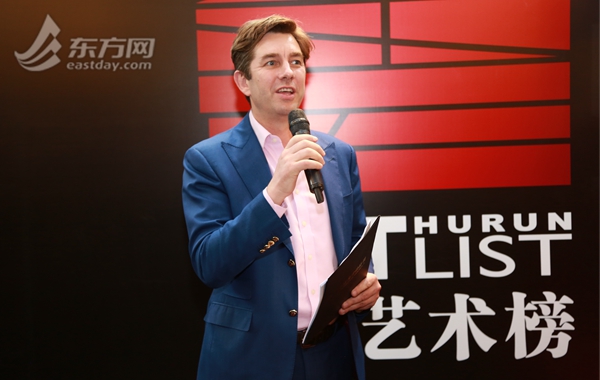 对此,胡润百富董事长兼首席调研员胡润表示,"虽然过去一年艺术品平均成交额跌到十年来最低,但藏家的热情已经开始回暖。现在中国的藏家缺的不是钱,缺的是对艺术家和好作品的理解。"
However, Hurun Report Chairman and Chief Researcher Rupert Hoogewerf has noticed a 10% rebound incollectors'enthusiasm for contemporary artin the past few months.
胡润认为,未来十年,中国艺术市场还有很大空间。
He considers that the market has bottomed out, giving it a good platform to grow for the next ten years.
此前,雅昌艺术市场监测中心和Artprice联合发布《2016年度全球艺术市场报告》显示,中国在2016年跃升全球艺术品市场的第一大国,总成交额47.9亿美元,占38%的市场份额。
Previously, a report on the 2016 annual global art market shows thatChina has become the world's largest art market, with a total turnover ofUS$ 4.79b, accounting for 38% of the global market.
报告称美国丢掉了艺术品市场的龙头地位,总成交额35亿美元,市场份额降至28%。英国以17%的市场份额位居第三。
The United States lost the leading positionwith US$3.5b, market share dropping to 28%, while the United Kingdom ranked third.
近年来,越来越多的金融资本进入艺术产业,中国艺术市场迅猛发展。"金融资本与收藏、艺术品投资的融合使得艺术资源变为金融资产,"中国艺术产业研究院副院长西沐认为,中国已进入艺术金融化的初级阶段。
With more and more financial capital entering the art market in recent years, Chinese domesticart market is developing rapidly. Art resources are transformed into financial assets, Xi Mu, vice President of China's Academy for Art Industries, noted that China has entered the early stages of art financialization.