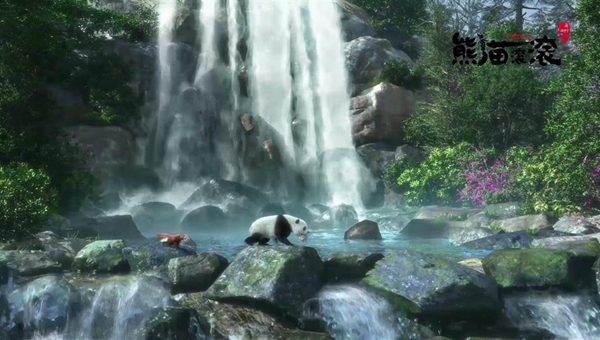 For a young giant panda named Gungun, there is 17 minutes of fame.

A 4D animated movie called Panda Roller — Journey to New Home was released at Shanghai Science and Technology Museum on Wednesday.

The 17-minute movie depicts Gungun's expedition to find a new bamboo forest. He is joined by his friends — a red panda and a bamboo rat.
They are on the move because the bamboo in their original homeland is disappearing.
The 4D elements in the movie, such as a gentle breeze in the bamboo forest, spraying water on the audience when Gungun (also known as Roller) walks through a creek or a sudden fall during a fight against jackals, all add zest to Gungun's journey.
The movie, which is co-produced by the museum, aims to promote public education on pandas and their key role in China's biodiversity.
According to the 2015 fourth national survey on giant pandas, there are a total of 1,846 wild animals living in China, representing a substantial increase from a decade earlier.
This is the 10th 4D animated movie produced by the museum and the third one released this year. It will be shown in the museum's 4D Theater from Friday, with tickets costing 30 yuan (US$4.60).