A Chinese Culture Talk on Peking Opera, one of China's national treasures, was held at a Confucius Institute in Canada on Monday, Jan. 29.
Prominent Peking Opera artists, including Li Shengsu and Yu Kuizhi, gave a lecture on "How to Appreciate Peking Opera" to students of the Confucius Institute in Waterloo, Canada.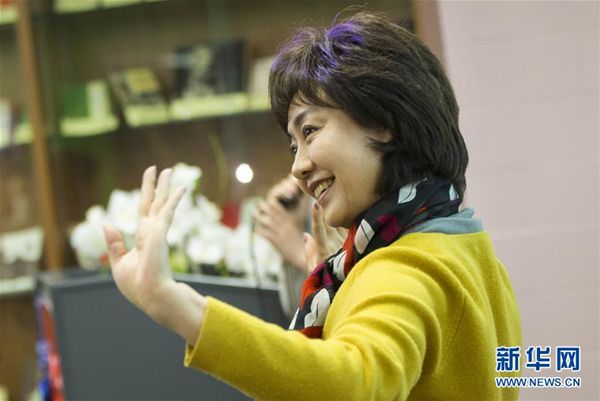 Li Shengsu teaches Canadian audiences Peking Opera on-stage movements. [Photo/Xinhua]
Hosted by the China National Peking Opera Company and the Confucius Institute in Waterloo, the lecture was part of the "Happy Chinese New Year" cultural exchanges program undertaken by China's Ministry of Culture.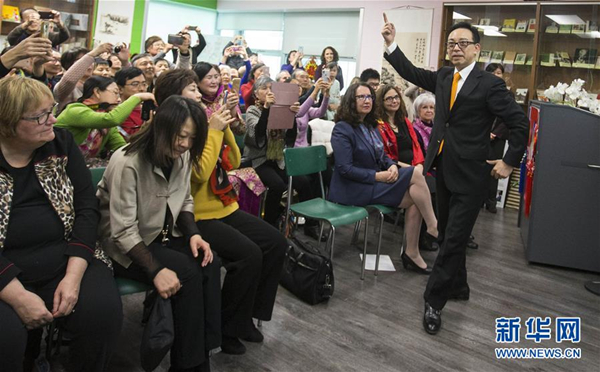 Yu Kuizhi (right) teaches Canadian audiences Peking Opera on-stage movements. [Photo/Xinhua]