With the New Year's Day holiday just concluding, a report from Ctrip, China's largest online travel agency, indicates that Chengdu, the capital of Southwest China's Sichuan province, has become the third favorite city among snow sports enthusiasts with internet searches for skiing there soaring by 540%.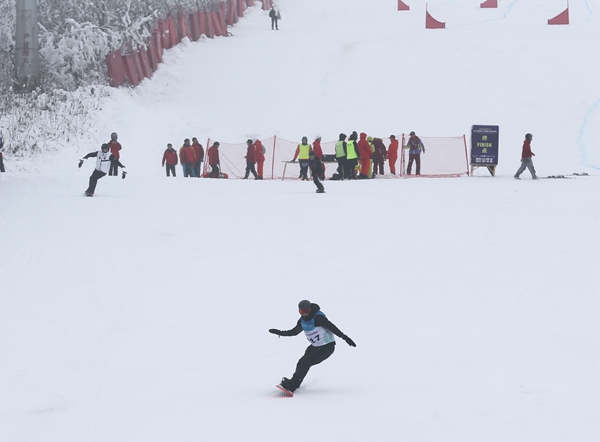 Boasting the richest snow resources across the country, Sichuan province and the Tibet Autonomous Region have come more into the public's spotlight via the internet sensation of the Tibetan youth Ding Zhen.
Xiling Snow Mountain, which is about 95km from Chengdu, is one of the most celebrated natural snow mountains in China and is capped with snow all year-round. On the first day of the three-day holiday, the 8,000 day tickets were sold out by 9:30 am, no more than 2 hours after opening.
Moreover, as indoor skiing stadiums like Chengdu Sunac Snow World have opened in recent years, the southern city has not only attracted more of its citizens to participate in the sport, but even captivated the national skiing legend to enjoy the frosty fun.
"The number of people trained in skiing is also increasing," said Zhou Ye, a ski training school head. What has impressed Zhou most over recent years is that more and more professional training schools have been founded and the ecosystem of the skiing industry is gradually taking shape.
"Four or five years ago, Chengdu had only four or five ski training institutions, and now there are about ten more," commented Zhou. Besides Sunac Snow World's, Xiling Snow Mountain Ski Resort's and Taiziling Ski Resort's own skiing schools, there are more than 10 such schools in downtown Chengdu alone, let alone ski courses provided by some fitness institutions.