Shanghai railway police have stepped up security measures to ensure a safe ride for the Spring Festival travelers.
At Shanghai Railway Station and Hongqiao Railway Station, police have discovered 2,763 and 5,559 pieces of banned objects like daggers, paint, gas and lighters from passengers since February 1.
Security personnel especially look out for dangerous liquids such as alcohol and gas as well as fireworks. Passengers taking suspicious liquid are asked to drink some of it.
Police at the Shanghai Railway Station said they will add more security checking gates and more staff to handle large crowd.
Table knives, over 20ml of nail polish or hair dye or over 120ml of hair gel, pesticide or air freshener in pressure vessels are not allowed on trains. Twonormal lighters are however okay.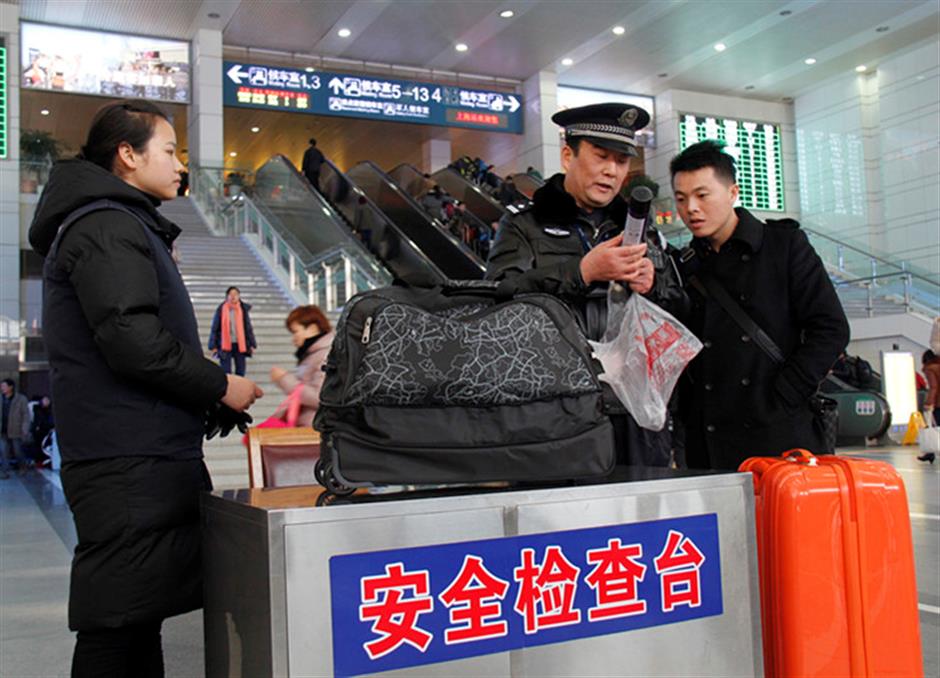 Ti Gong
A passenger at Shanghai Railway Station was caught with over 120ml of hair gel, which is over the limit.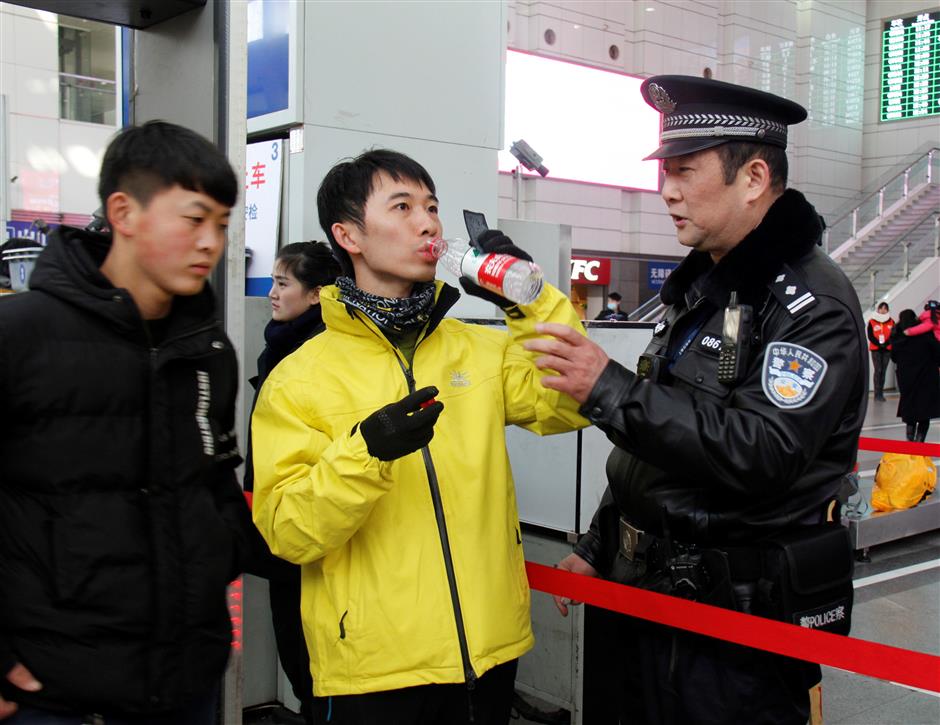 Ti Gong
Passengers are asked to drink some water that they carry with them at railway stations.
Meanwhile, the Shanghai traffic police said it had punished over 5,600 traffic offenders near Hongqiaoairport and railway station in the past two weeks.
Over 1,100 drivers were found to haveillegally parked at the departure level of both the airport and the station.
Around the Hongqiao traffic hub and on elevated roads and highways, police found over 1,700 cases of illegal parking, 580 cases of illegal lane changing and about 2,300 offenses by bikers and pedestrians.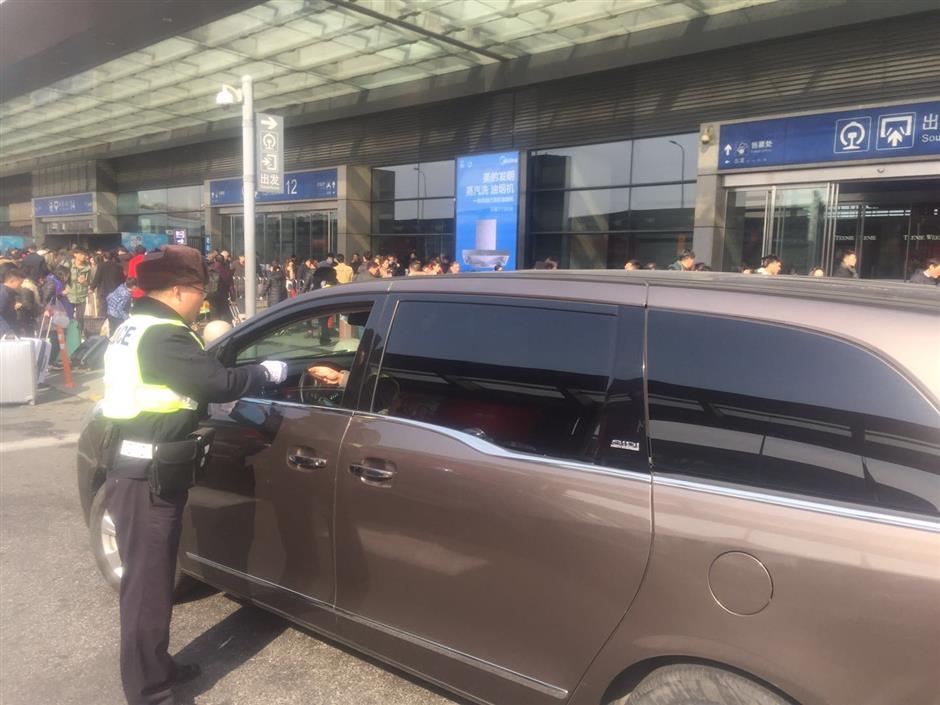 Ti Gong
A traffic police officer checks the documents of a driver outside theHongqiao Railway Station.