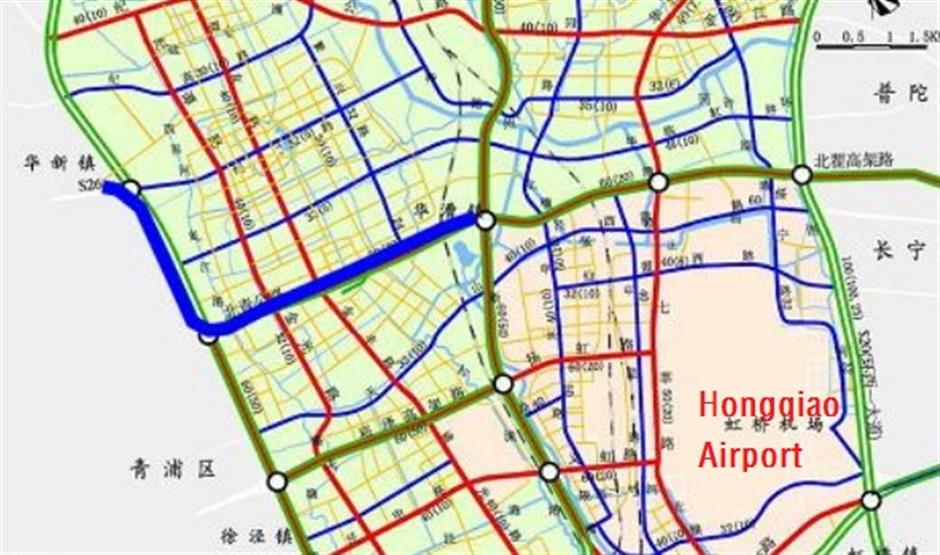 A six-month infrastructure project starting from Friday evening will improve traffic connections around Hongqiao International Airport and Railway Station, but it will affect traffic in the area during the implementation.
Through the project of S26 Expressway will be extended to connect the Beidi and Jiamin elevated roads. Now, it ends at the G15 Expressway.
The project is also expected to relieve traffic from Shanghai to Jiangsu Province via the G2 Expressway as well as traffic on the G50 Expressway.
Since the ramps of the Beidi and Jiamin elevated roads at the Beiqing Highway will be closed due to the project for the next six months, traffic police warn there will be heavier traffic around the airport and railway station as motorists will have to use other roads to approach the Beiqing Highway.
The connections between the two elevated roads will not be affected.
The newly built part of the expressway is scheduled to open by the end of September.