A man has been detained for performing an indecent act in front of a child in the elevator of a building in downtown Shanghai, police said on Friday.
The suspect was seen on surveillance camera in the elevator at about 3:53pm on Tuesday acting obscenely towards a little girl, according to the property management team atAetna Tower, which is located on Zunyi Road, Changning District.
There was nobody else in the elevator at the time, security footage showed.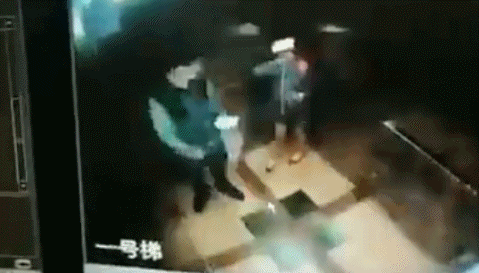 Changning police said they received a report about the case on Wednesday morning and caught the suspect, surnamed Hu, at his home on Thursday evening.
Hu has allegedly confessed and is now under detention.