A collection of artworks from graduates of theDeTao class of Shanghai's Institute of Visual Arts is being showcased at Wanda Plaza Wujiaochang in Yangpu District this week.
The artworks cover a wide range including animation, fashion,installation art and environmental designs. Many works have previously been showcased at Shanghai Fashion Week and in Milan.
Despite coming from a diverse range of fields, the graduate works all demonstrate their awareness of social development and attempts to create new technology and enter new fields.
Xu Yi, a graduate of product design, was led by Professor Esslinger, the designer of Snow White design language of Apple. He designed a sustainable-farming robot to tackle farmland shortages and enhance farming efficiency.
Equally concerned about resources, another graduate,Zhang Lu, hopes to reduce land contamination by introducing ancient planting methods with the knowledge acquired from the class of brand identity and public space.
The exhibition will last until Friday.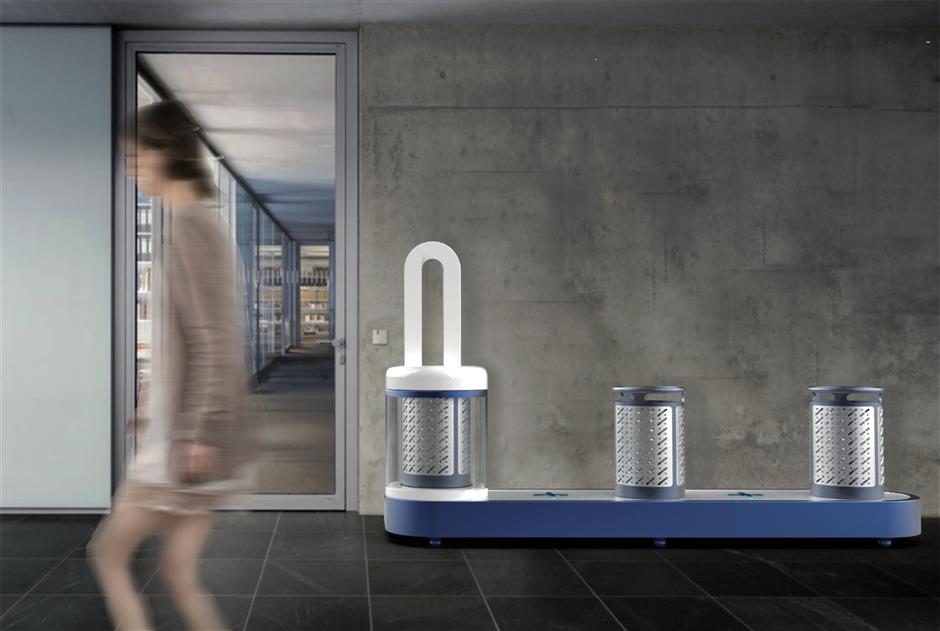 Ti Gong
Conceptual design "washing machine" by a graduate from theDeTao class.