Firefighters put out a blaze and rescued three in Jinshan District on Monday.
The fire broke out around 5:50am on the fifth floor of a residential building in Feihong community, trapping a family of three on the sixth floor.
While one team battled the blaze, another made their way up to the sixth floor, where they found their path blocked by the apartment's locked security door. The only option was to break the door open before carrying the victims to safety.
All up the rescue was completed and the fire was out in about ten minutes. No one was injured and the cause of the fire is still under investigation, according to Jinshan's firefighting department.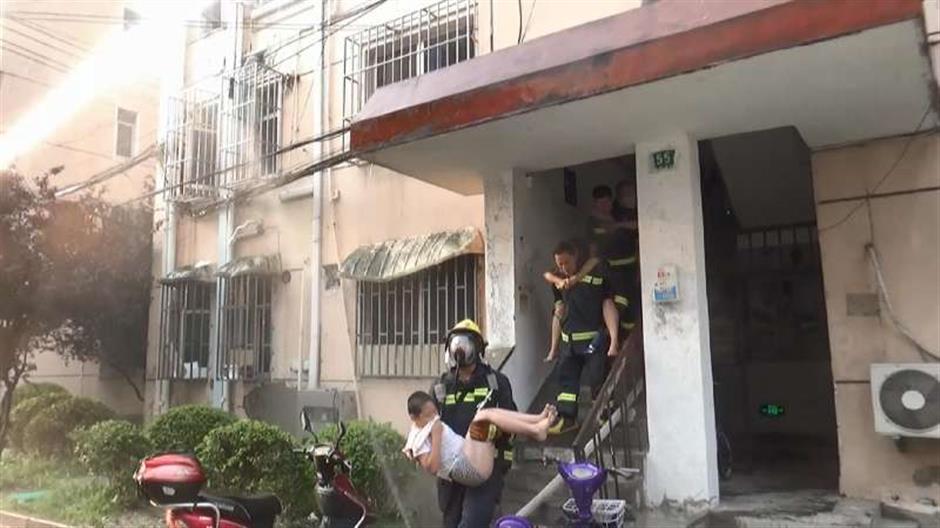 Ti Gong
A firefighter carrying out a child trapped in a fire in Jinshan District on Monday.