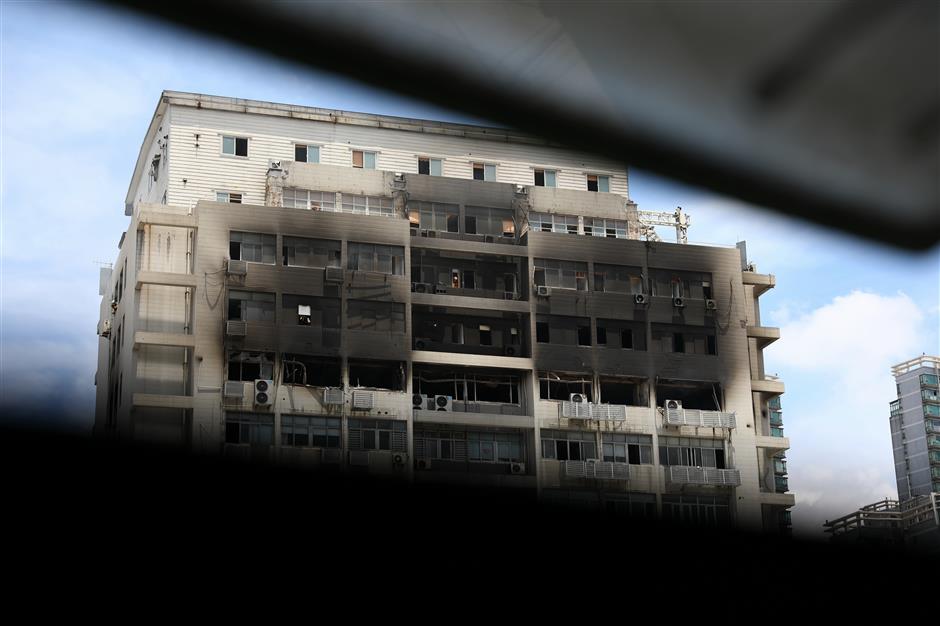 The exterior wall of the commercial building where a fire broke out on Tuesday morning.
A fire that broke out at a commercial building on Gonghexin Road, Jing'an District on Tuesday morning took nearly three hours to put out, local police and firefighters announced.
According to authorities, the building caught fire at 7:51am. Heavy smoke could be seen pouring from the building.
No one was injured in the blaze and the cause of the fire is still being investigated.