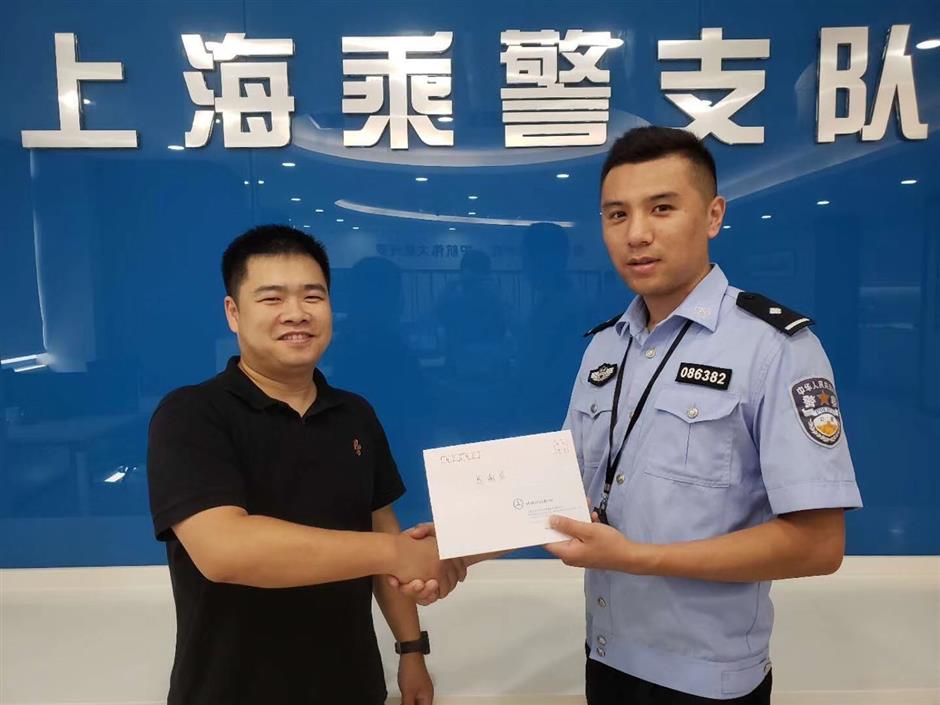 The woman's husband, a man surnamed Zhang, went to thank Hou in person on Thursday.
A railway police officer in Shanghai donated 400ml RH negative blood – a very rare blood type – right before going to work and helped a woman with ectopic pregnancy, Shanghai railway police said on Friday.
Hou Wenyue, the police officer, said he made a quick decision at the urgent request from the patient and didn't ask for leave with the concern that none of his colleagues would be available to cover his shift.
His good deed was known to his colleagues only on Thursday when the husband of the woman patient, a man surnamed Zhang, went to thank Hou in person.
Zhang's wife asked for help in a WeChat group of people with RH negative blood on July 17 as she was about to have a dangerous surgery and the hospital had no RH negative blood.
Zhang said none of their relatives or friends are of this rare blood type.
In the WeChat group, Hou responded first, and that was hours before he was to be working on the G22 train from Shanghai to Beijing that evening.
Hou arrived at the hospital after two hours and donated the blood. The woman had a successful surgery later.
On Thursday Zhang handed over a letter penned by his wife to Hou in which she wrote, "He set up an example for me, and when others are in need, I will help them by all means too."
"I think every one of my colleagues would do the same in this situation," Hou said.