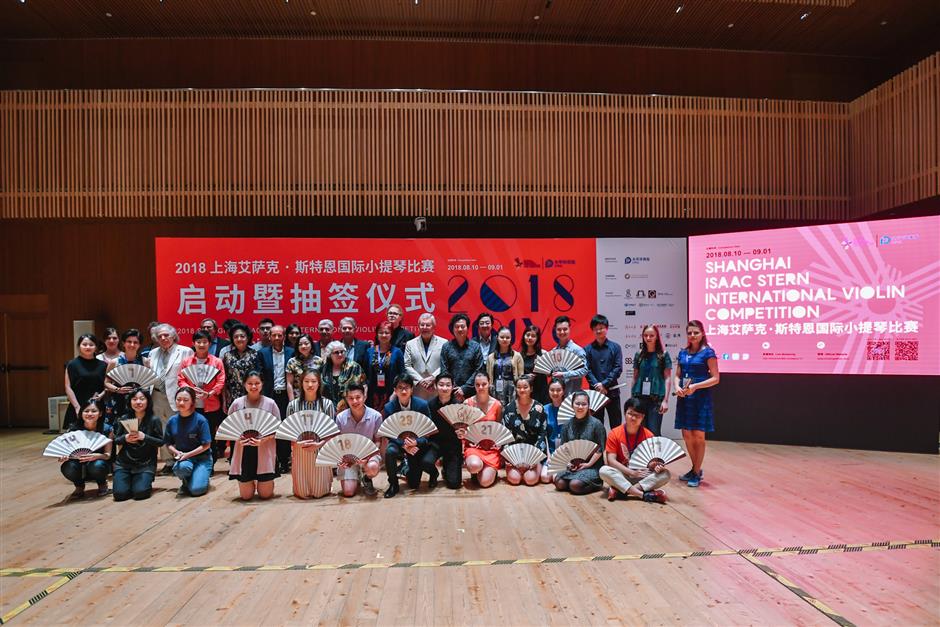 Contestants and juries.
Twenty-seven young violinists from 11 countries and regions will take part in the second Shanghai Isaac Stern international violin competition which begins this weekend.
They were selected from 174 applicants of 33 countries who submitted video clips of their performances last September.
A top prize of US$100,000 will be offered to the final winner, in addition to a series of chances to collaborate with international agencies, recording companies and orchestras. Contestants are required to complete a heavy repertoire of about four hours within three weeks.
"It will be a tough competition with a tight schedule, intensive performances and difficult repertoires," said Zhou Ping, president of the Shanghai Symphony Orchestra, a major organizer of the event.
Apart from the top prizes, there will also be a special prize honoring the best interpretation of a given Chinese work.
The 15-member jury will include overseas violin masters like Maxim Vengerov and Augustin Dumay, renowned Chinese violinist Yu Lina and Lu Siqing, as well as music educators like Zakhar Bron and Dora Schwarzberg. Conductor David Stern, son of Isaac Stern, and violinist Vera Tsu Weiling will serve as the jury's co-chairpersons.
The biennial competition, which started in 2016, is named after the famous US violinist Isaac Stern, not only as a tribute to his remarkable music career, but also for his enduring influence on classic music in China.
In 1979 Stern was the first Western violin maestro to visit China, and he inspired a great number of young Chinese musicians and music lovers at the time, including famous cellist Wang Jian and violinist Vera Tsu Weiling.
According to David Stern, though the competition is named after his father, Isaac Stern actually hated competitions as he believed that music is not about competing, but expression.
"For a musician, music is the only way for you to speak and express," said Stern. "I know that the contestants may feel pressured in the coming days, but do not see it as a competition. Do not just think all about being better than the next, but being as wonderful as you can on stage. It is the moment for you to show what you believe, and if you do so, I believe that my father will be happy."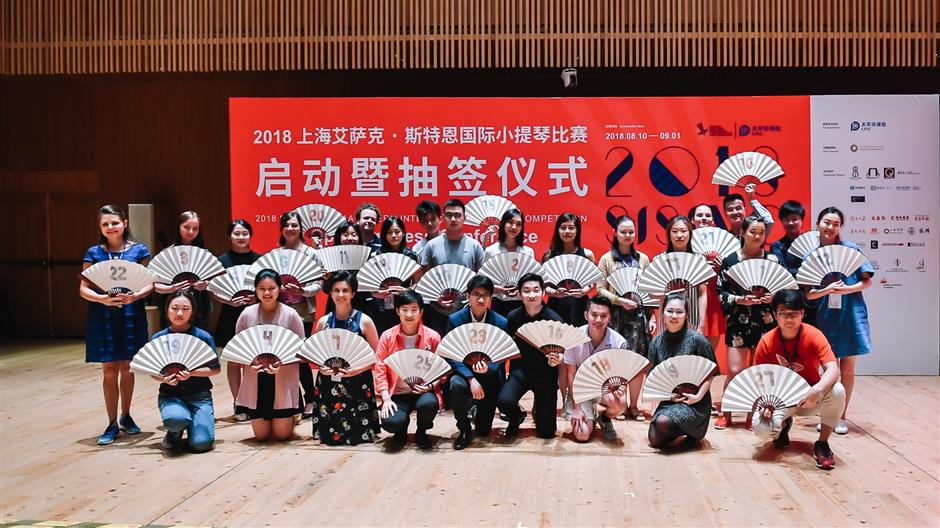 Ti Gong
Some contestants.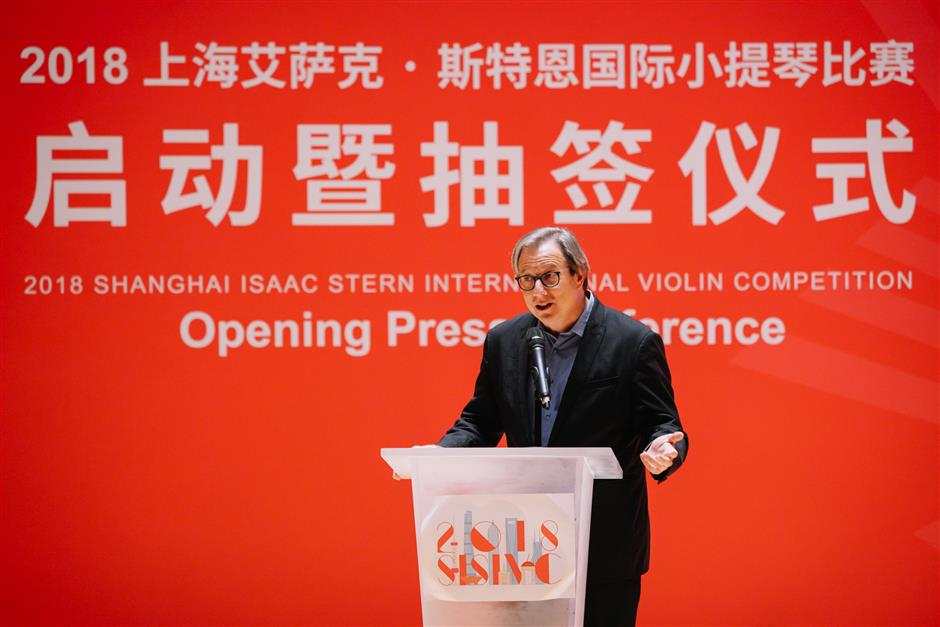 Ti Gong
David Stern, son of the late Isaac Stern.