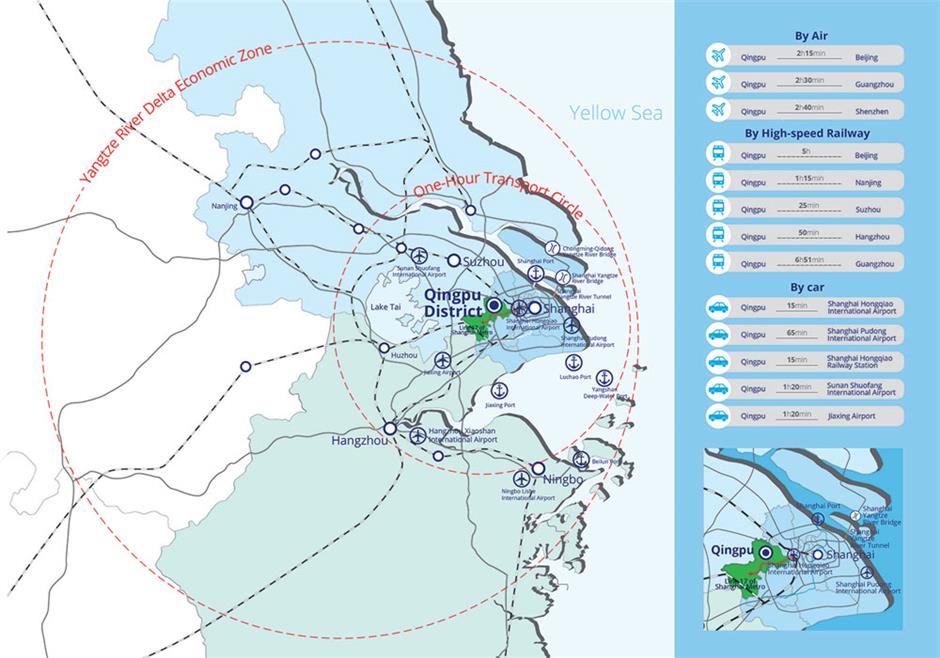 Qingpu District in the west of Shanghai is praised as "the bright pearl on the upper reach of Huangpu River." Qingpu, the only district bordering both Jiangsu and Zhejiang provinces, is modeling itself into the gateway of Shanghai's service to the world and an important node in the integration of the Yangtze River Delta.
Supported by its unique advantages, Qingpu is focusing on its urban ecology, specialty industries and rural revitalization to make the district into an livable, ecological town.
The first China International Import Expo opened its doors in Qingpu on November 5. The district is building a "6+365" trading platform, basically a day-to-day extension of CIIE, exhibiting goods from home and abroad and encouraging entrepreneurs to start businesses in the district, to make the district itself an expo that never ends.