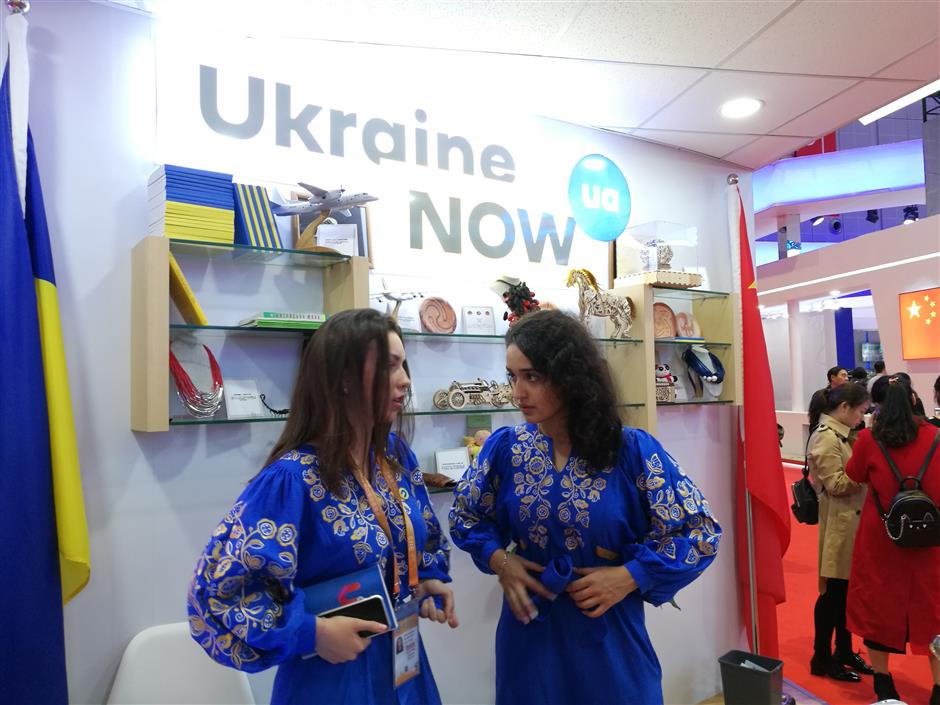 For the first time, Ukrainian exports and business opportunities are being presented under one "Ukraine Now" banner and it has chosen the first China International Import Expo for its debut.
Maryana Kahanyak, head of the country's export promotion office, told a press conference on Wednesday that taking part in the expo was essential for the country to showthe world, and especially the Chinese market, a great variety of Ukrainian companies.
More than just products from Ukraine's renowned agricultural sector, the country is diversifying its offers to China and highlighting its innovation and technology businesses.
One of the companies invited to represent Ukraine at itspavilion is Pix, a startup making digital customizable backpacks on the surface of which people can display pictures or animations and play games with an app.
Margaret Rimek, its CEO, said: "We want to enter the Chinese market because we see a huge interest from Chinese people."
Pix is among the companies that stood out in a national contest in Ukraine to pick its country pavilion participants.
"More than a hundred companies applied, and only creative and innovative products and services with high export potential were selected,"Kahanyak said.
Along withhandmade products, visitors to the pavilion can also find exoskeletons for limb rehabilitation and interactive tables for restaurants.
Kahanyak said taking part in the expo was a part of a "Go China" campaign to encourage Ukrainian businesses to explore the Chinese market.
About 300 companies from Ukraine are present at the expo in various sectors including investment, food and beverages, machinery and engineering, creative industries, IT and innovations, tourism and education.
According to the Ukrainian government, bilateral trade between Ukraine and China amounted to US$7.7 billion in 2017, up 17.9 percent from the previous year, with Ukrainian exports to China comprising a third of the total trade volume.
Ukraine estimates that its annual trade with China will soon surpass US$10 billion.