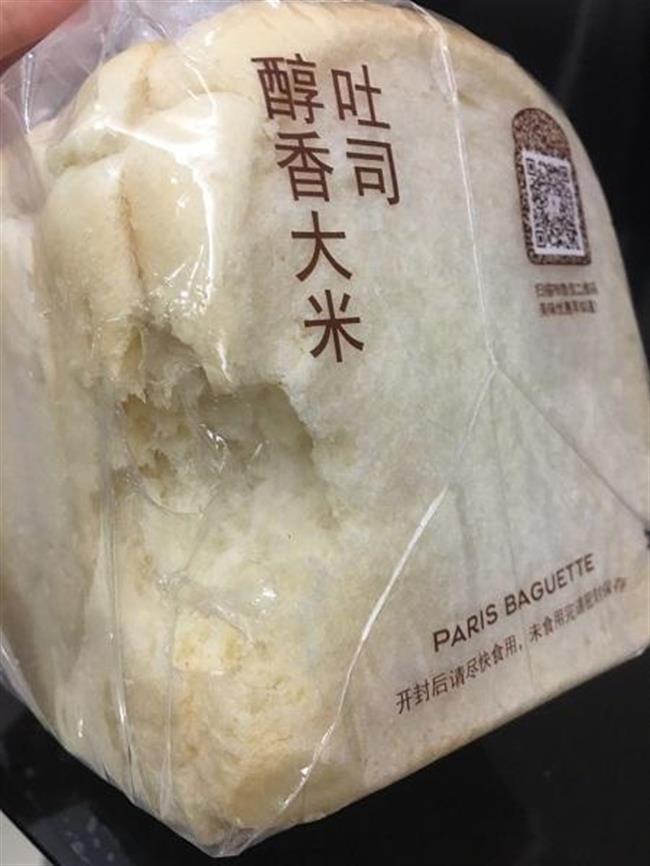 Bread with bite marks
An outlet of bakery chain Paris Baguette is under investigation after a customer claimed to have found bite marks on a pack of bread.
The woman said she bought the item from the Dingbian Road outlet in Jiading District on November 25 but later found many small marks on the package that looked likemouse bites.
"I was shocked and scared as I did not check the package when buying the bread," the womansurnamed Lu toldXinmin Evening News.
"I am not seeking any compensation but just an explanation," Lu said.
The bakery outlet said its checks had found no trace of animal movement. The bread was delivered from a factory and had not been made at the outlet, it said, adding that a refund could be provided.
The Jiading District Market Supervision and Management Bureau said it had inspected the outlet on Wednesday morning and was contacting the customer as part of its investigation.