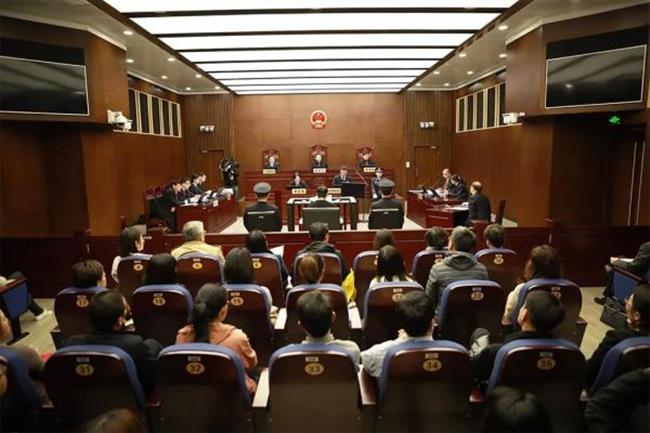 Huang stands trial on Thursday at Shanghai No. 1 Intermediate Court
A man accused of killing two children with a knife near a local international primary school in June this year stood trial for murder at the Shanghai No. 1 Intermediate Court on Thursday.
Huang Yichuan was diagnosed with schizophrenia and had limited criminal capacity, prosecutors said.
He came up with the idea of killing children to vent his anger after running into problems with work, according to prosecutors.
Huang arrived in Shanghai on June 6 this year and bought a knife from a supermarket six days later. After observing the area several times, Huang decided to target the pupils at Shanghai World Foreign Language Primary School on Pubei Road in the Pudong New Area, prosecutors said.
At about 8am on June 28, Huang carried a plastic bag with the knife inside the school gate, looking for possible targets. About 11:30am, when school was over, Huang stalked three fourth-grade students, surnamed Tan, Fei and Jin. Once he was about 130 meters away from the school's southern gate, Huang launched his attack with the knife. Tan and Feidied from their injuries, whileJin and Tan's mother were slightly wounded, according to prosecutors.
Huang was caught at the scene thanks to the help of passers-by and security guards.
Prosecutors charged Huang with murder although he had limited criminal capacity when he was committing the crime. They argued Huang should be given a severe punishment due to his "evil intent, thorough planning and atrocious behavior."
A verdict will be announced at a later date.