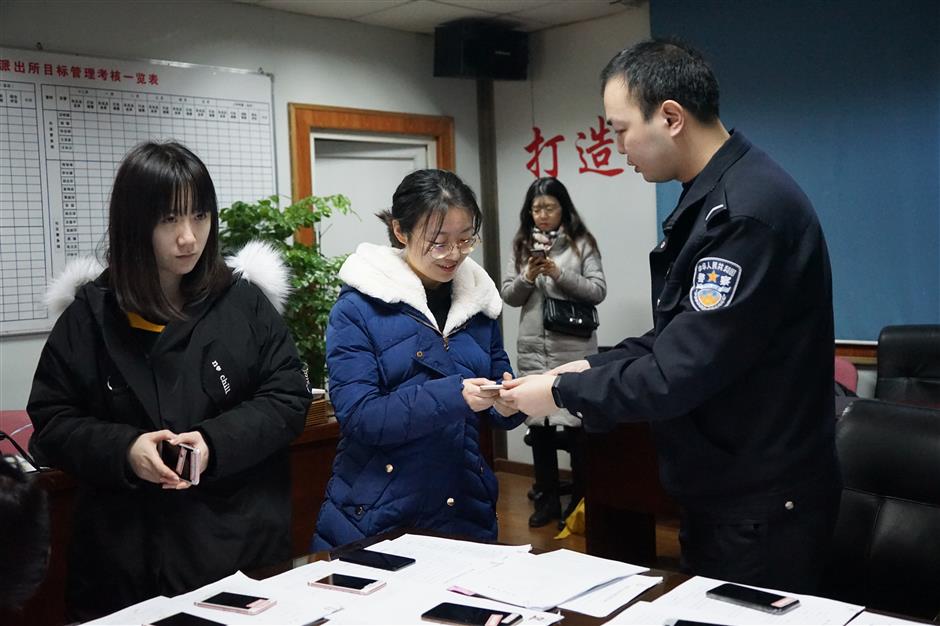 Some of the people who lost their phones to the thieves get their phones back on Wednesday.
Xuhui police gathered people who had their phones stolen in a WeChat group, and some got their phones back Wednesday.
Police in Xuhui District started an investigation at the end of November last year after receiving a report from a woman that her phone was stolen atCaohejing High-Tech Park Metro station on Line 9 during morning rush hour.
Police tracked four suspects to a phone repair shop near Shanghai Railway Station where they sold the phones to the shop owner, which led them to another dealer in stolen phones.
Ten suspected members of the gang were rounded up by police in November and about 170 stolen phones recovered during a raid.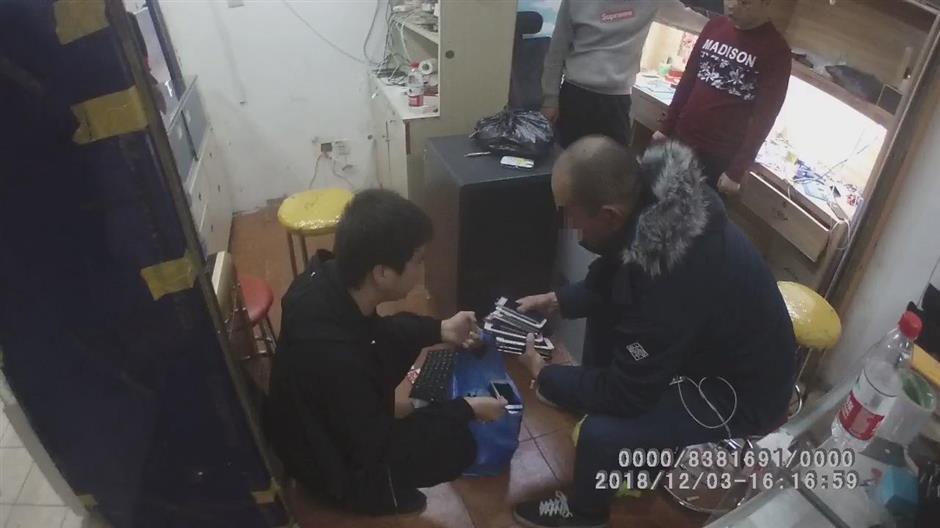 Xuhui police
Police raid the phone stealing gang in December.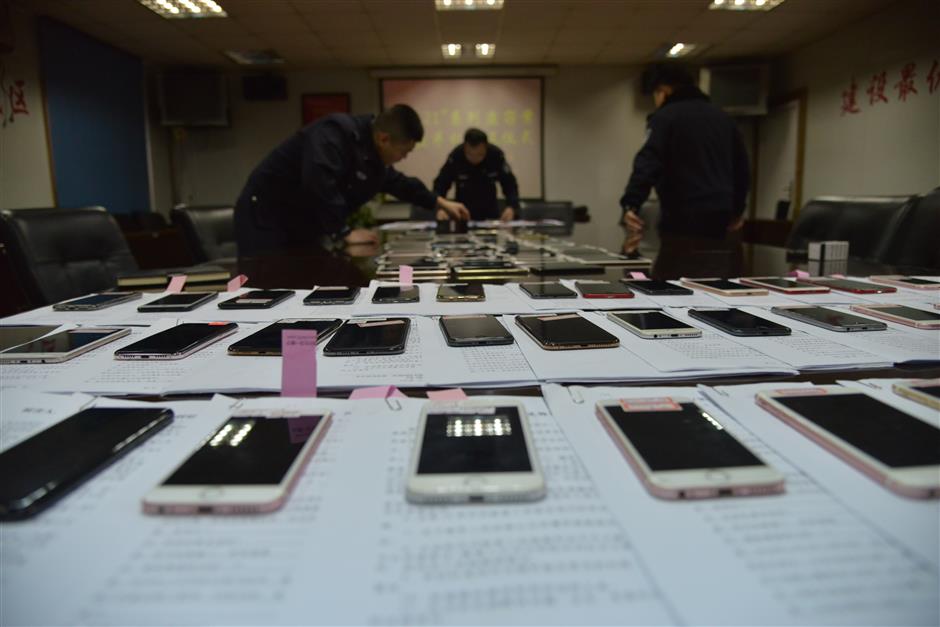 Xuhui police
The stolen phones