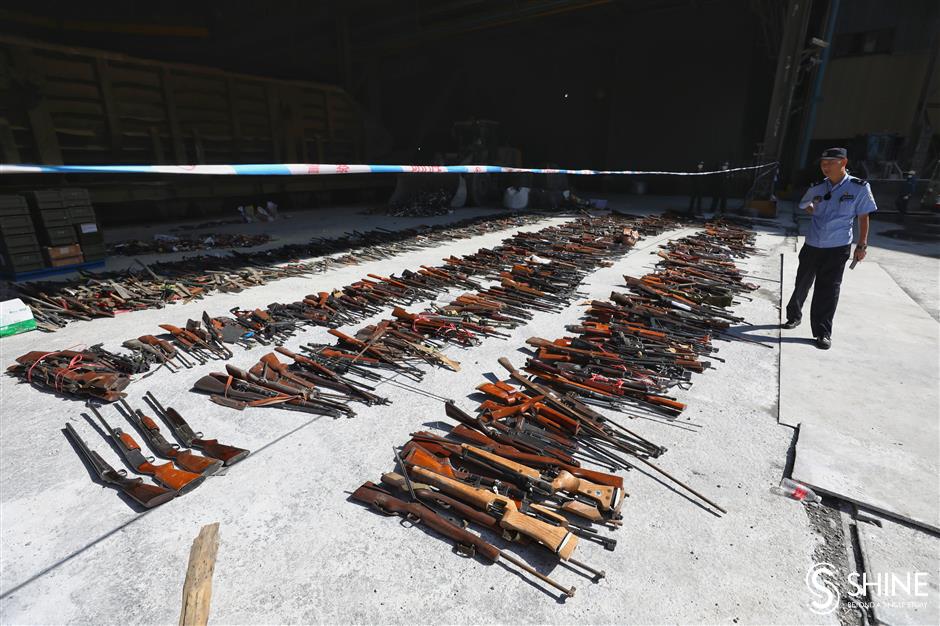 An officer inspects firearms, many of which were seized from criminals.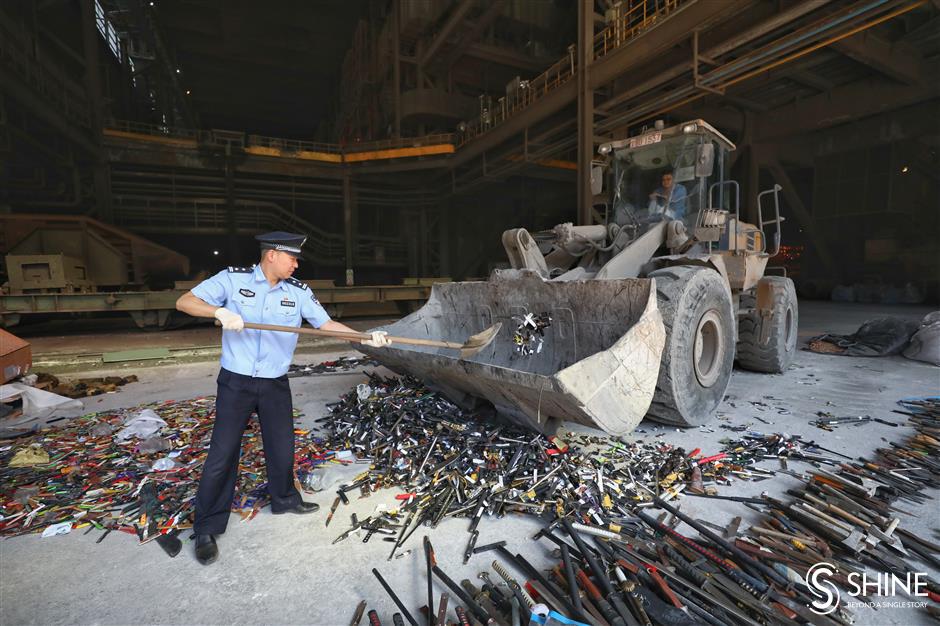 Jiang Xiaowei / SHINE
An officer shovels knives into a bulldozer.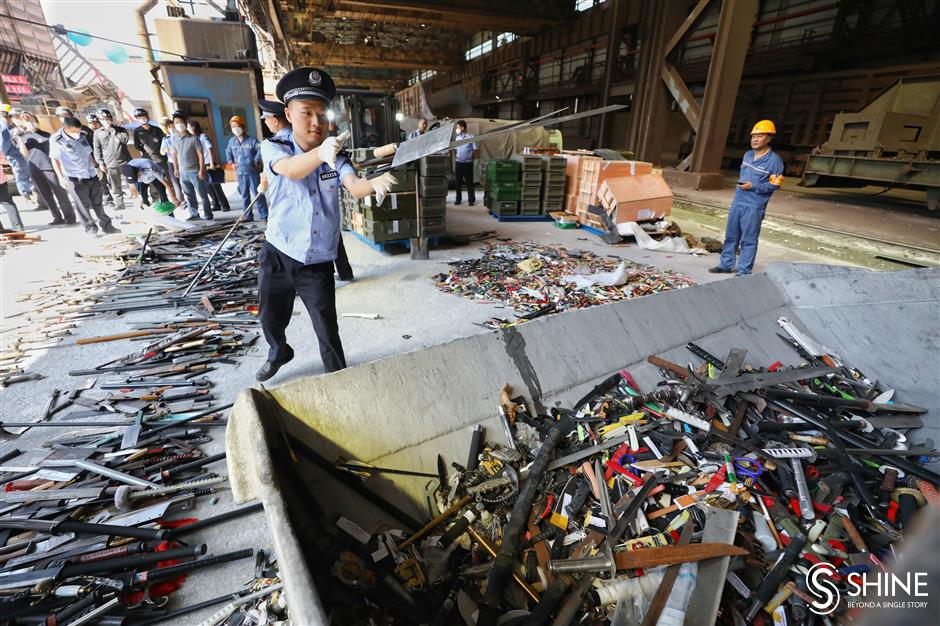 Jiang Xiaowei / SHINE
Knives of all kinds are gathered together before being destroyed.
A number of guns and daggers, including those seized from criminals, were melted down at a Baosteel facility on Monday.
Shanghai police said they have solved 142 crimes involving guns and explosives so far this year and caught 181 suspects.
Meanwhile, police said they have removed 213 criminal posts related to such crimes from the Internet.
The guns and daggers were melted down in a furnace, and the resulting liquid steel will be recycled, police said.
There were also guns eliminated by professional sports teams and the police themselves among those melted.
Police said some residents, companies and organizations had turned in guns and explosives in the meantime, and called for residents to report any information about such crimes.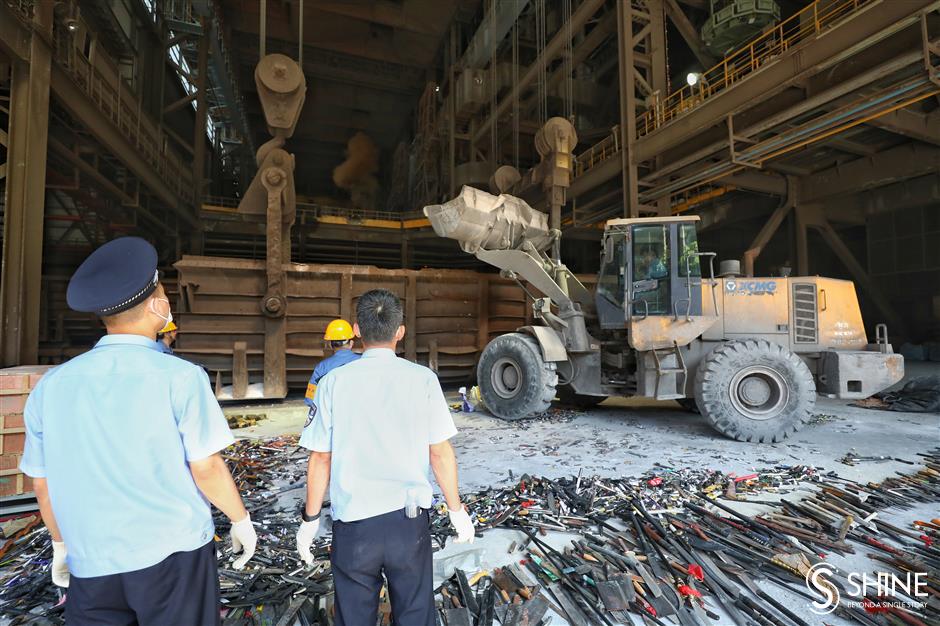 Jiang Xiaowei / SHINE
Firearms are loaded into a container before being melted down.