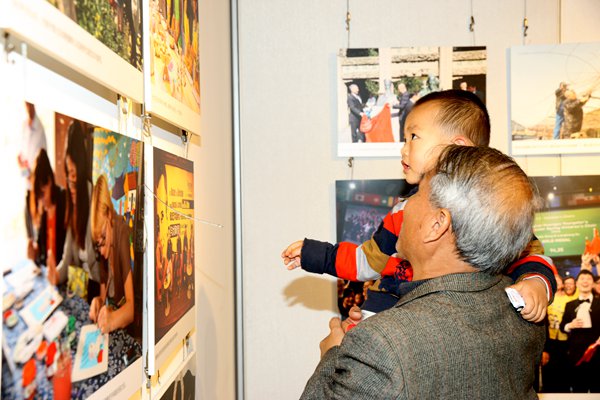 Visitors watching the SPAFFC photo exhibition. (Photo by Tang Chun)
A photo exhibition celebrating the 60th anniversary of Shanghai People's Association for Friendship with Foreign Countries (SPAFFC) is now on show at Hongqiao Contemporary Art Museum in Changning District and will be open until Dec 25th, 2016.
Changning District is one of the most international areas in Shanghai with around 70,000 overseas residents from more than 150 countries and regions, which accounts for one third of the total in Shanghai. There are 27 foreign consulates, over 7,000 foreign enterprises and institutions, and 45 regional headquarters of multinational companies. Gubei New Area, the first international community in Shanghai is also located in the district.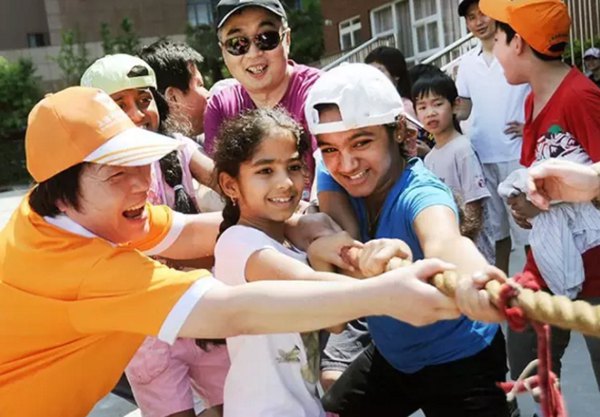 Residents from different countries and regions took part in activities in the international community of Changning. (Photo source: Changning District Foreign Affairs Office)
Duration: Dec 20th-25th, 2016
Address: No. 650 Xianxia Road, Changning District (close to Anlong Road)
Admission: Free
Metro: Line 2 Weining Road, Line 10 Shuicheng Road
Chinese version
上海市友协图片展来到长宁区
12月20日到25日,上海市人民对外友好协会成立60周年图片展来到长宁区虹桥当代艺术馆(仙霞路650号,近安龙路)巡展。
长宁是上海国际化程度最高的地区之一。这里居住着来自150多个国家和地区的约7万名境外人士,占上海境外常住人口的三分之一,坐落着27家驻沪领事机构和200多栋外交官官邸,还集聚了7000余家外资企业、办事机构,以及45家跨国公司地区总部。上海首个涉外小区古北新区也坐落于此。