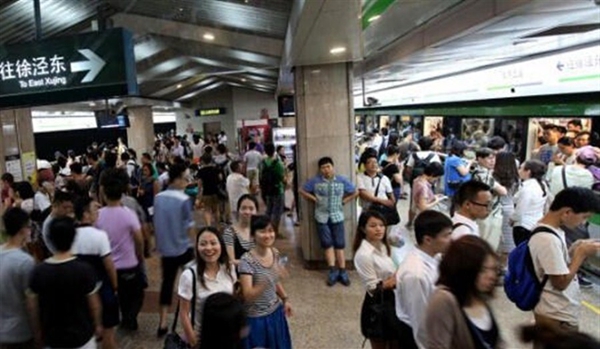 The city will raise the number of Metro trains by 5 percent this year and reduce interval times of trains at downtown stations, Shanghai Transportation Commission said yesterday.

By 2018, trains running on lines across the central districts will arrive within every three minutes in peak hours, and the intervals of trains on certain lines will be further reduced to within two and a half minutes, the commission said.
It was not immediately clear which lines are affected in the plan.
The commission also said that it would improve the connection between residential neighborhoods and Metro stations by adding more buses, especially around newly built stations.
The city's Metro network saw 22.96 million trips during the New Year holiday, up by 2 million on last year's new year period, the Metro operator said yesterday. Metro lines 1, 2 and 8 ferried 35,000 passengers during the 80-minute extended service on New Year's Eve.