中国家电及消费电子展沪上开启 "健康"、"智能化"成最大看点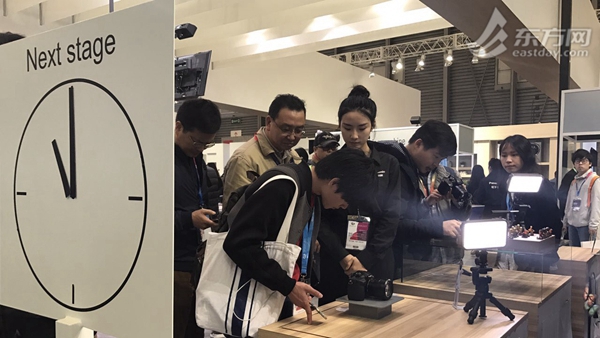 东方网记者姜文然3月13日报道:日前,全球三大家电及消费电子展之一中国家电及消费电子博览会(AWE 2017)在上海新国际博览中心拉开帷幕。8大展馆,11万平方米,各大家电品牌云集,拼豪华阵容、拼展位面积、拼时尚颜值、拼科技含量……吸引了全世界的目光。
  Shanghai, March 13- Appliance & electronics World Expo (AWE) 2017 recently kicked off in Shanghai New International Expo Center, gathering hundreds of appliance brands there with their new intelligent products.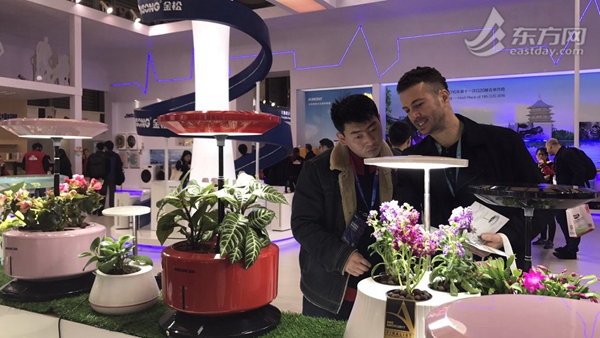 今年步入国家"十三五"规划第二年,供给侧结构性改革深入推进,移动互联网时代跨界共生,本届展会也展现了中国家电及消费电子企业把想象化为现实的创新实力。记者发现,除了白色家电、厨卫电器等大件传统家电外,一些健康家电、智能平台等消费电子和智能应用产品也参与展出,"绿色健康"、"智能化"成为了本次展会最大的看点。
  In addition to large-sized traditional home appliances, a variety of health consumer electronics and intelligent application products also showed appearance in this year's exhibition, which becomes a new highlight.
  健康家电 风口已现
  家电产业结构在发生变化,消费者对产品的需求已经不仅仅局限于基本的功能,绿色环保、智能省心、有益健康等新兴功能受到消费者关注。中国家用电器研究院测试技术研究所所长鲁建国认为,"健康安全是家电发展的必由之路。"
  The household appliances industry is restructuring, as the consumer demand is changing from basic functions to eco-friendly, intelligent and healthy elements. Lu Jianguo, Director of National Institute of Measurement and Testing Technology, CHEARI, noted that health and safety is the only way for the future development of household appliances.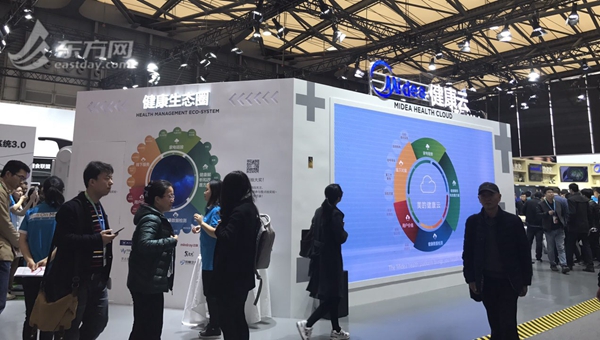 他表示,从2011年开始,健康家电成为核心关键词,家电产品进入4.0时代。所以家电的健康、安全技术保障将变得越来越重要。此外,他还表示未来家电的新特性将是更加智能化、个性化、时尚化以及节能化。
  Since 2011, he said, health appliances have become core keywords and electrical appliances products have entered the 4.0 era. The future household appliances will become more intelligent, personalized, fashionable and energy-saving.
  日本老牌电器厂商松下电器就在本届展会上发布其最新的除菌技术:nanoe(纳米水离子)技术。
  Japanese electronic appliances maker Panasonic released its latest degerming technique of nanoe on this year's exhibition.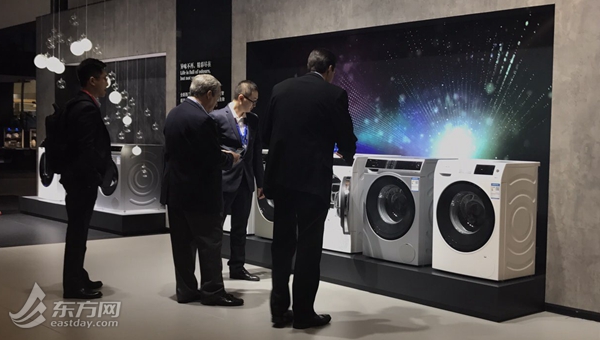 松下纳米水离子只有水分子的十亿分之一大小,却是除菌的法宝。据松下电器研究开发(苏州)有限公司总经理张辛航介绍,纳米水离子包含的羟基自由基可以将接触到的细菌中的氢抽出,从而抑制及去除很多细菌、病毒和过敏源。
  Though only a billionth part of hydrone, Panasonic nanoe can be regarded as a magic weapon for sterilization, Zhang Xinhang, General Manager of Panasonic Suzhou, introduced at that the hydroxyl radical in nanoe can remove hydrogen from bacteria and restrain a lot of bacteria, viruses and allergens in this way.
  据悉,该技术在清洁、美容、保鲜方面都可以得到应用,未来还将从家电产品逐步扩展到家用汽车、公共交通工具等移动空间。
  The technology can not only be applied in many fields including cleaning, beautifying and retaining freshness, but also in mobile spaces such as automobiles and public vehicles in the future, according to Zhang.
  智能+教育 剑指何方
  人工智能(AI)早已不是新鲜话题,但智能和教育的结合会摩擦出什么样的火花呢?不少年轻家长已经开始将目光转向智能教育机器人,用来培养孩子的创造能力。
  Artificial intelligence (AI) is not a fresh topic already. But what will happen when integrating education into intelligence? Actually, many young parents have begun to seek help from intelligent educational robot to cultivate children's creative ability.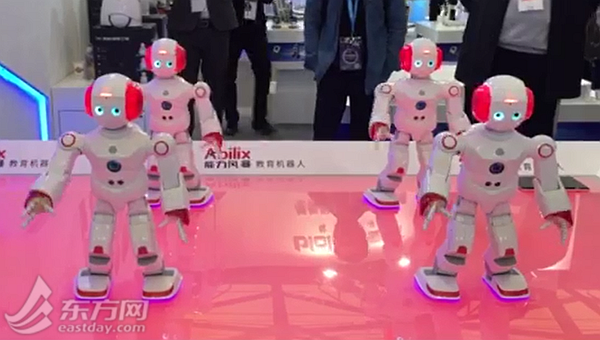 全球第一个教育机器人品牌能力风暴Abilix已经在该领域深耕20余年了,此次携新品参展,吸引了不少小朋友驻足。记者看到,拥有自由髋关节和灵巧手设计的珠穆朗玛类人机器人不仅可以现场表演西式探戈和中国武术,还能通过自带的智能语音识别系统与孩子对话。
  Abilix, as the world's first educational robot brand, also brings along its new robot products. The humanoid robot series can not only dance the tango and play the Chinese kungfu, but also chat with children through its installed intelligent speech recognition system.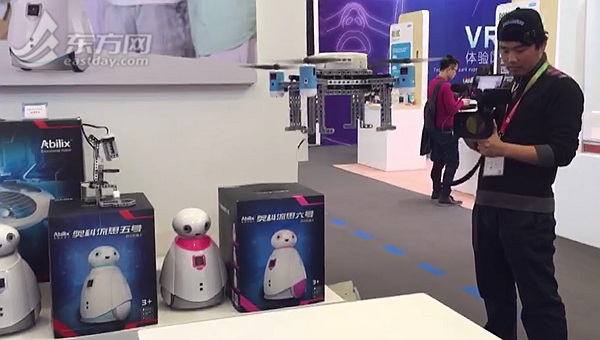 作为积木机器人系列的新成员,能力风暴教育机器人飞行积木系列氩具有创新性的六面搭建及灵活的空间移动飞行能力,"在孩子与这类智能化消费电子的互动中,创新和探索的欲望可以被激发出来,孩子的空间和数学逻辑等多元能力也会得到提升。"
  As a new member of lego robot series, the flying robot Argon was "endowed" with the flying ability. Interacting with the robot can help stimulate children's innovation and exploration desire and improve their multiple abilities including space and mathematical logic.
  展会主办方向东方网记者表示,相信智能+X的结合,(这个X可以是教育,也可以是衣食住行的各个方面),在未来都能孕育出一个庞大的新兴智能家电和消费电子市场。
  Organizer of AWE 2017 believed that the integration of intelligence and X which can be various fields including education, can help generate a huge emerging intelligent household appliances and consumer electronics market.